by Petra Schneider, International Relations Officer Asia, 18 March 2021
Since beginning of this year, I have a new job at the Office of the President. My designated work place is Singapore, a beautiful city I had only visited twice in my life, each visit only lasting a couple of days. Over Christmas, I watched the third season of the "Westworld" series which was almost entirely shot in Singapore. In the "Making of" featurette, the movie producers stated that they searched for filming locations that looked like "the city of the future" and came to the unanimous conclusion that Singapore is it. Singapore is not only a city with many high-rise buildings, but it brings together nature and city developments in a unique way (for example the FCL Global Program at the Singapore ETH Centre SEC).
So, in January I applied for entry to Singapore. A week later my request was granted and a packing frenzy began. It is always hard for me to pack for a different season than I am currently in. With the record snow in Zurich at the end of January, it was really trying to imagine a life with daytime temperatures at a constant 31°C (and in the context of work, not on a beach). The first two weeks I would be quarantined in a "surprise" hotel room that I would not be allowed to leave. I searched the internet and talked to a couple of colleagues about what to expect, and what others recommended. Since I am a real coffee junkie, and everything is better with a nice cup of hot steaming coffee, I stuffed my Nespresso coffee maker (with plug adapter) including packs of coffee capsules in one bag… along with my Swiss army knife. (Would it be okay to also pack a few bottles of Merlot from Ticino? I decided "no"). Now I was all set and ready to go!
Departure from Zurich
Since the beginning of the pandemic, I had not travelled overseas. I had heard of some mixed experiences from a colleague who voyaged to the US in autumn with fellow travelers in full-on disposable jumpsuits, so I was not sure what to expect on my SWISS flight to Singapore. At Zurich Airport, there were even fewer travelers around compared to September when I visited my mom in Berlin for her birthday. The E Gate which usually facilitates intercontinental flights at ZRH was closed. My flight departed from Gate D. Only 14 Passengers showed up, and we all got on a bus to our freezing cold plane (morning temperatures that day were below -10°C). The crew on the plane was super nice and relaxed. This felt very pleasant and comforting.
Arriving in Singapore
My plane touched down in Singapore at 5.20 a.m. local time. Disembarking was a breeze, with people in protective wear greeting us in a friendly manner and showing us the way. To my surprise, the immigration process went very smoothly. I got to pick up all of my luggage and proceeded to the arrival COVID test, which was located in a tent (tennis court size) with loud disco music playing, and the people administering the COVID test almost seemed to have a good time. This made me feel at ease. At the Exit we were directed to a bus which would bring us to our designated SHN (SHN = Stay Home Notice) hotel. Even my luggage was carried to the bus for me (and unloaded at the hotel), which was a really nice gesture.
The quarantine in hotels is mandatory even for Singapore residents. Besides better compliance with the rules of the quarantine, the hotels are kept in business. My fellow passengers and I got lucky and were assigned the Swissotel, where all the rooms have small balconies which we are permitted to use while wearing a mask, and many rooms have a view (mine with a full frontal Marina Bay view). One should always focus on the positive.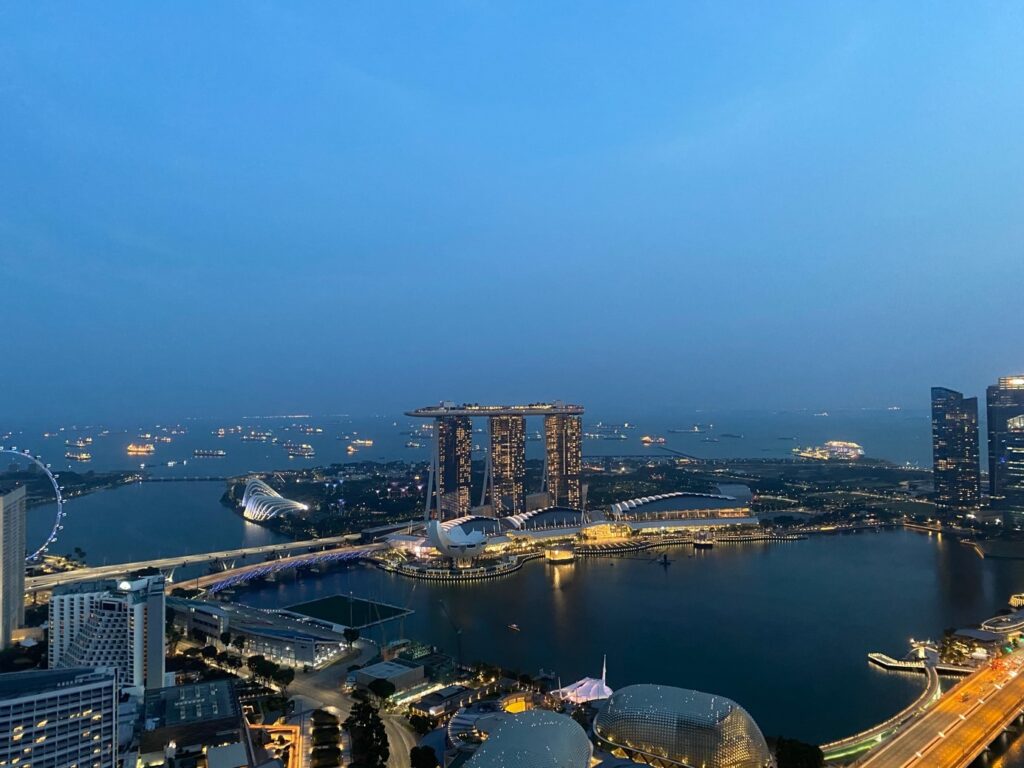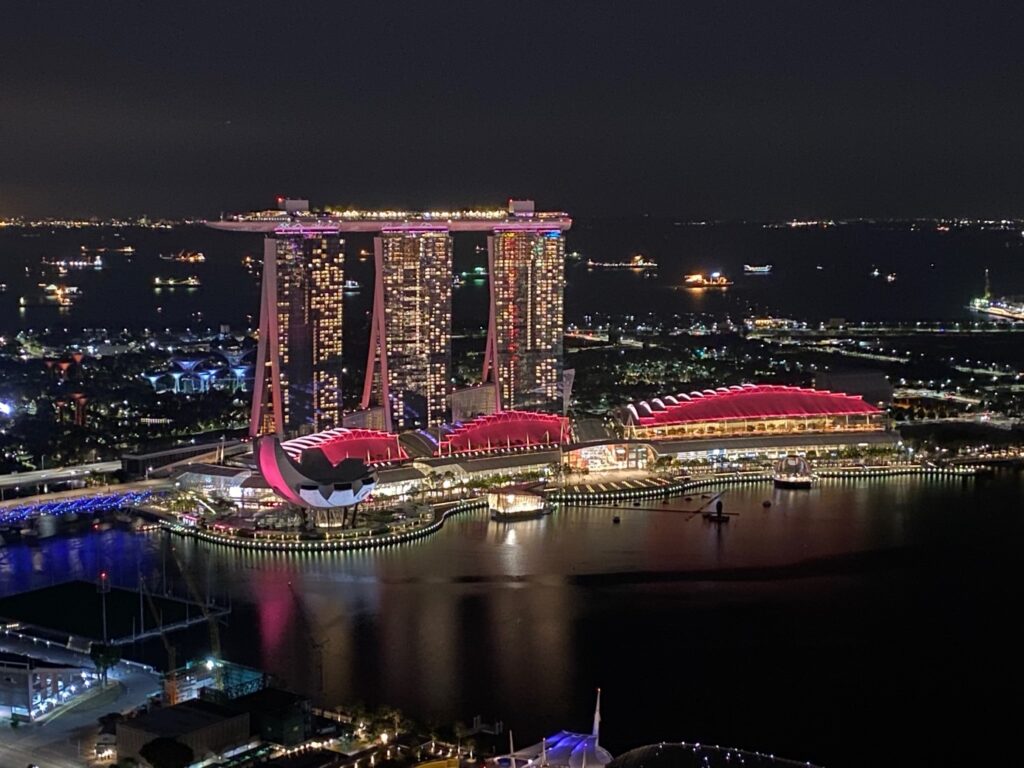 Day 5
At the hotel, we are provided with food three times a day – local cuisine, mostly Indian, Chinese or Thai, all of which I love. Everything is prepared fresh and always tasty. Though I am not a health nut, after three days I was really craving something fresh. So, I decided to order some groceries online: fruits, vegetables, milk and cereal. Merely half an hour later everything was delivered to my room, including a Swiss style müesli brand name "Alpen". Tasty!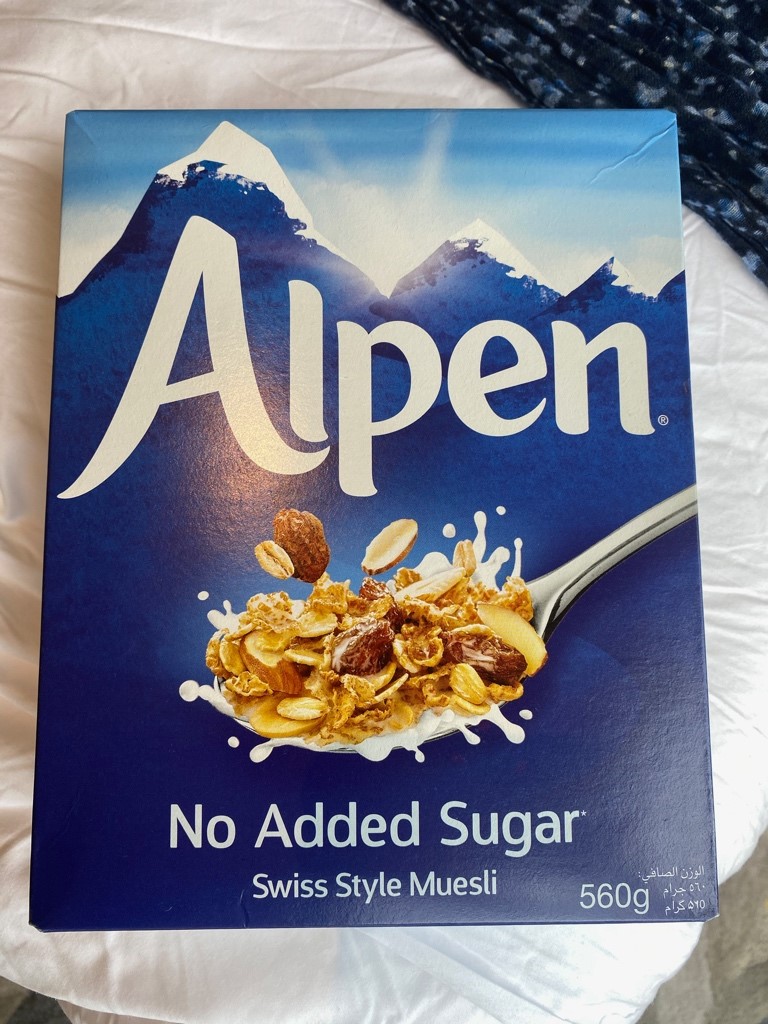 For exercise I brought a foldable yoga mat and exercise bands. With ASVZ@home, I try to work out. But with the very limited space not all programs really "fit" space-wise, and also my coordination skills are not what I hoped they would be. Today I tried to go for a walk, which I had adopted as a routine back home in Zurich (but not in my apartment). I felt really silly walking back and forth in my hotel room, with the Aircon "on", for crying out loud (maybe I do Monty Python style silly walks tomorrow). Not entirely sure how things will look in the remaining nine days to go. I will get back to you on that. Or maybe not. Asia is calling.
---
About the author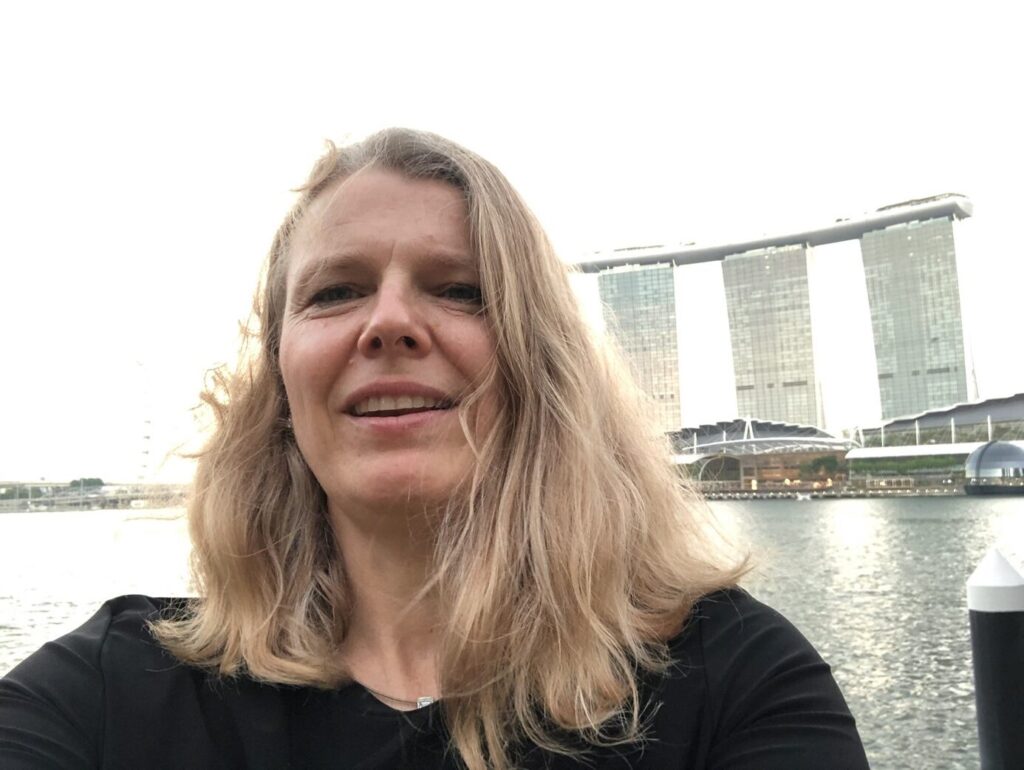 Petra Schneider studied Chemistry at the TU Berlin, worked for Roche Pharmaceuticals, and founded two start-up companies. In 2010 she became a member of the Institute of Pharmaceutical Sciences at ETH Zurich. This year she joined the Office of the President at ETH to foster institutional relations with Asia. She has recently moved to Singapore.