October 19, 2023
For a month, I joined SIAF for a bioinformatics project. Besides learning about research in immunology in an engaging environment, I also gained a new perspective of Davos.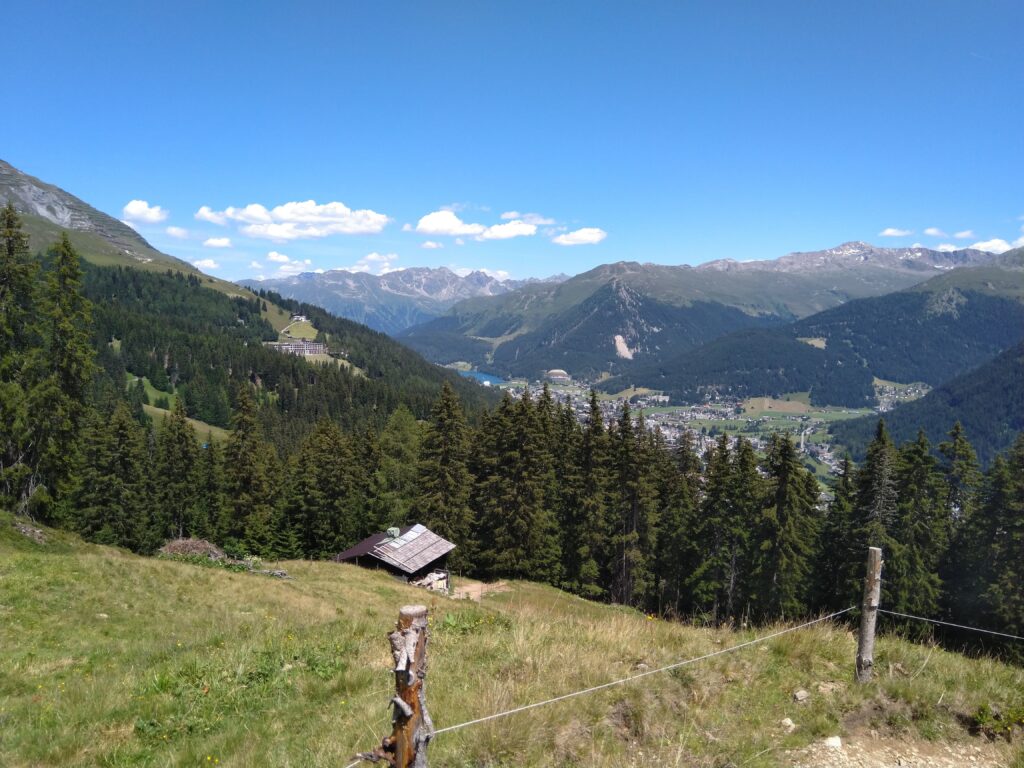 What do you think of when you hear Davos? Maybe its extensive ski resort or the World Economic Forum come to mind, or perhaps ice hockey. However, if you are an immunologist, I am sure you thought of Davos' medical history as a spa town.
Davos' high altitude mountain climate is considered helpful in treating diseases affecting the respiratory tract. These effects have been known for over 140 years. Today, there are multiple clinics and institutions dedicated to research and treatment of respiratory diseases and allergies in Davos. It is therefore not surprising that SIAF, the Swiss Institute of Asthma and Allergy Research, is based in Davos.
I am a master's student in computational biology and have long been interested in immunology. As part of the ETH Studios program, I had the chance to do a 4-week bioinformatics internship in SIAF's Molecular Allergology Group, led by Prof. Katja Bärenfaller.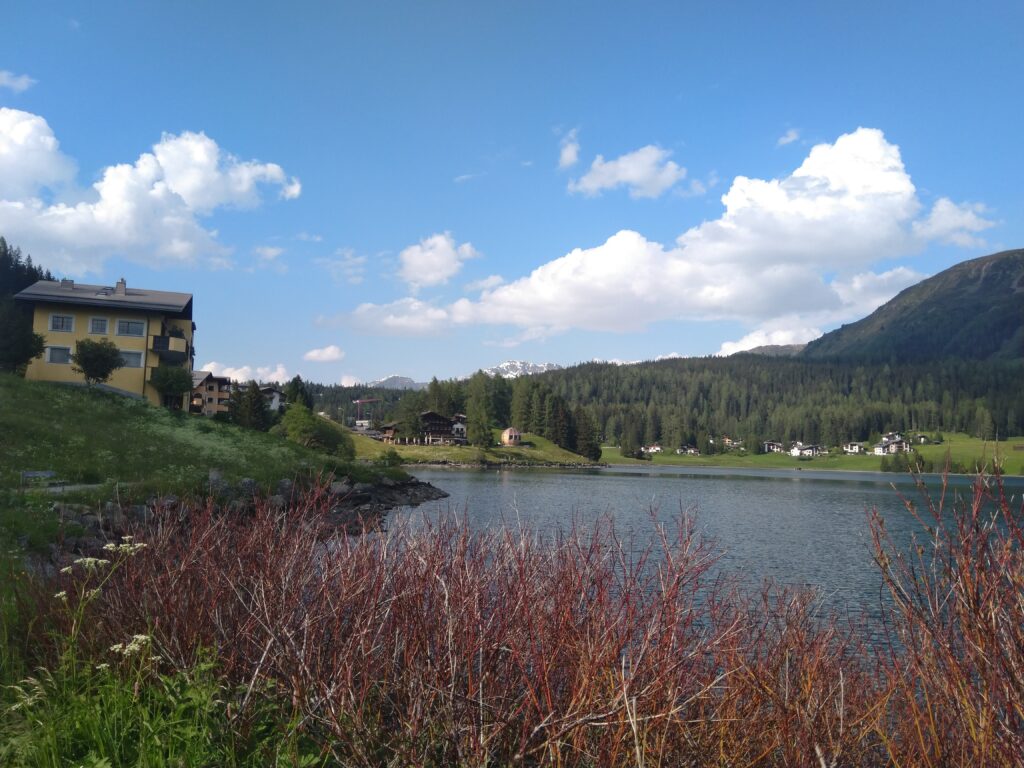 I had never been to Davos before, so I was excited to leave the summer heat behind and make my way to the mountains by train.
The train winded up the slopes towards Davos like a red snake, climbing through dark pine forests. Peeking through the treetops, I caught a glimpse of SIAF, a large white building, through the window.
The air was noticeably crisp when I got off the train. Dark clouds covered the mountain peaks as I made my way to my accommodation, the Davos Youth Hostel (a former sanatorium).
During my studies, I mainly worked with genomic sequences. My SIAF project, however, was all about protein sequences and structures: together with the Molecular Allergology team, I applied a bioinformatics method to identify similar structures among a group of proteins that may play a role in allergic reactions in humans.
Of course, I also had free time to explore Davos. I took the funicular to Schatzalp, visited the botanical garden, and hiked on the Panorama trail, all of which I can highly recommend.
The four weeks went by quickly, and I learned a lot about current research in immunology. On top of that, it was also a fascinating experience to work in a town where most people go on vacation- in the mornings on my way to work, I would find myself surrounded by hikers and tourists on the bus.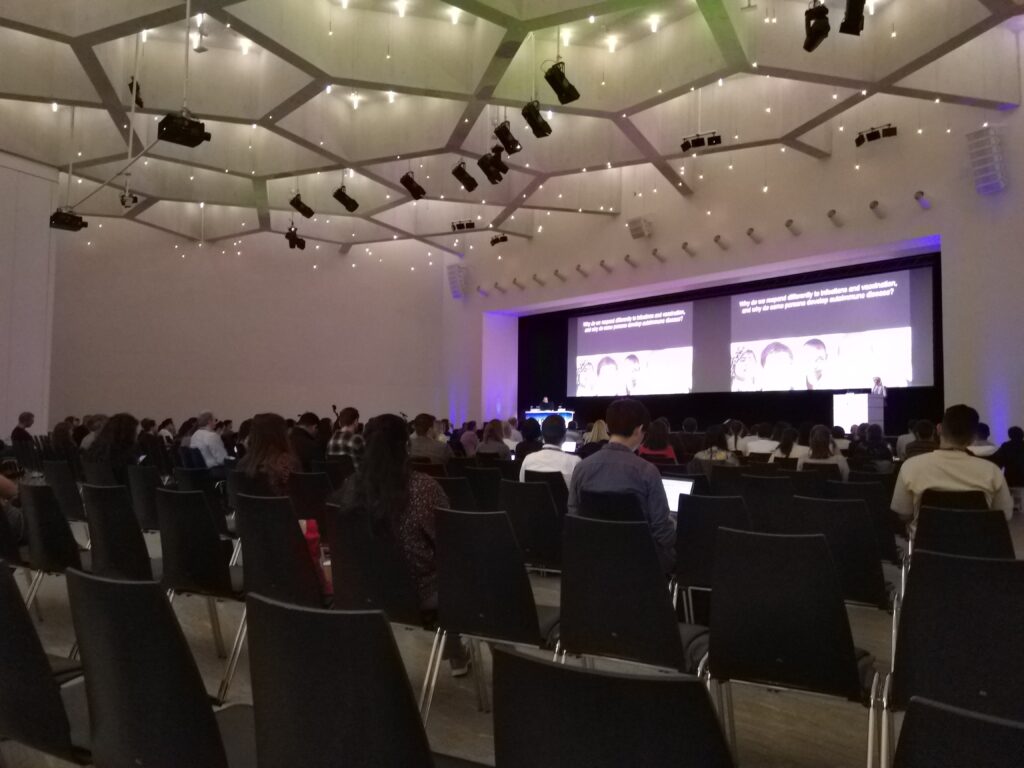 After finishing my project, I was invited to attend the World Immune Regulation Meeting (WIRM), which is hosted by SIAF in Davos every year. I was excited to go, as this would be my first scientific conference.
Over the course of four days, immunology researchers from all over the world gathered in the Davos Congress Centre. The daily program was packed with talks and poster presentations and spanned a wide range of topics including the mechanisms of autoimmune diseases, the interaction between the microbiome and immune responses, and the impact of heat waves on the immune system.
Despite the busy program, I had plenty of time to chat with students and researchers over a coffee or two. Although my head felt heavy with new information at the end of each day, I am happy I had the opportunity to attend WIRM, and think it was a great conclusion to my internship at SIAF.
Interested in ETH Studios? Discover more here.
Connecting & Exploring, Science & Technology
ETH Studios