October 12, 2023
What happens when you send five ambitious Master's students to New York for a week? You get novel research results, countless adventures, and one too many bagels suddenly vanish 🥯.
At least that was the experience for the five of us when Bloomberg selected us to join their top researchers in New York and take part in a real-world security challenge. This competition, now its third iteration, results from the strong bond between ETH Zurich and Bloomberg, and we are thrilled to share our experiences after this exciting journey.
New York City is a breathtaking metropolis that has captured our hearts since we arrived on a bustling Saturday. Just setting foot on its streets is enough to leave you awestruck – the crowds of Manhattan, the towering buildings surrounding you, and the tantalizing smells of street food on every corner.
No matter your expectations, the city never fails to defy them. Through our packed itinerary, visiting iconic landmarks such as Times Square, the Statue of Liberty, Brooklyn Bridge, and Central Park, every site held a unique charm that added to our overall city experience. Even just wandering through its diverse neighborhoods and the perpetual crowds, you would notice how each place tells a story – a secret waiting for your (re)discovery.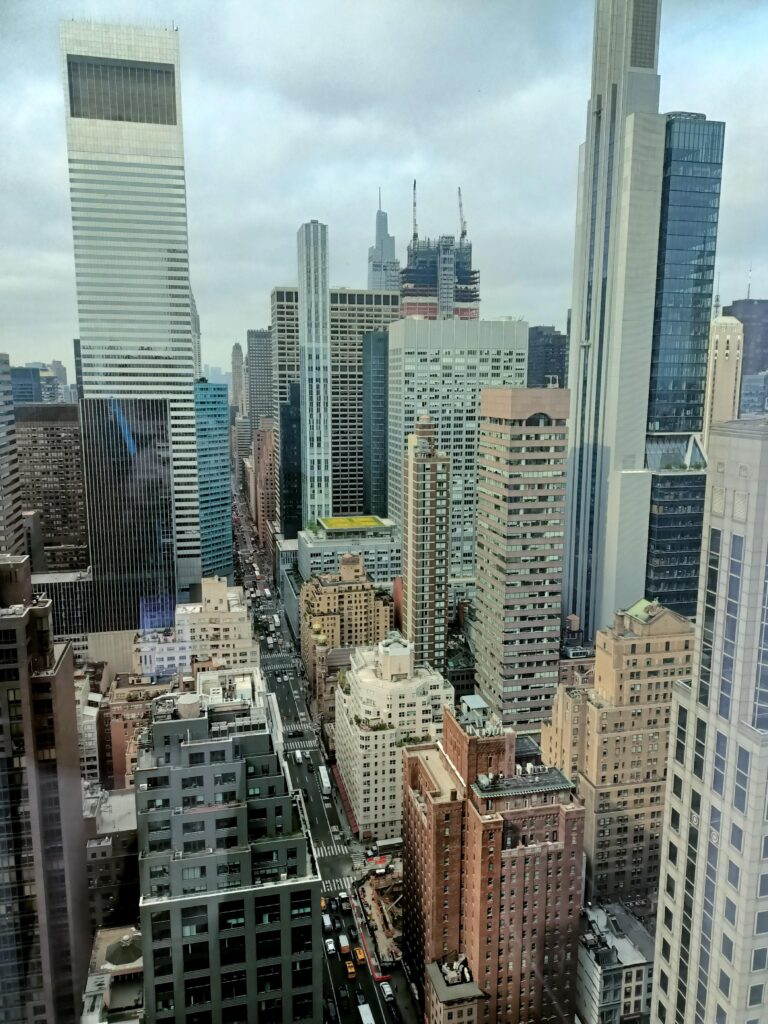 Our time at Bloomberg was equally enchanting yet challenging. On Tuesday, we met our supervisors, Sam and Dennis. We embarked on a tour of the offices, learning more about the company's history, marveling at the koi fishes famously present in every Bloomberg office, and seeing how the TV studios operate while broadcasting. The 29th floor, where we were stationed, offered an impressive view of Manhattan – a visual testament to the city's pulsating energy. Stepping into the enormous Bloomberg building every day, you couldn't shake off the feeling of being part of something significant, as if walking onto the set of an ambitious movie.
With our supervisors, we journeyed into the emerging field of Adversarial Machine Learning, a research topic seeking to understand the security implications of AI and how it can be manipulated. Scouring through research articles and blog posts, reproducing experiments, and even implementing those concepts from scratch, in four days, we got to explore a fascinating field. We gained many unique insights from this endeavor.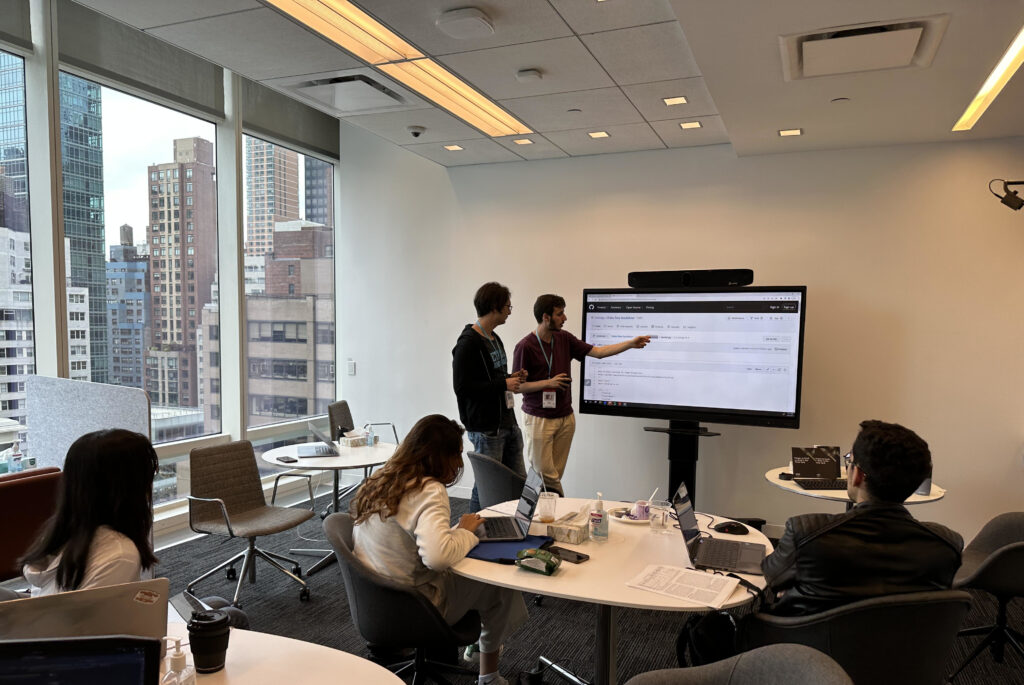 Since great work must pair with an equal amount of adventure, each day would culminate with us experiencing what the city has to offer. Our supervisors made sure to expose us to many hidden gems of the city – from sampling local restaurants to solving challenging escape rooms and enjoying the joyous nightlife of local pubs; we left no stone unturned. Some of us also indulged in the vibrant world of Broadway.
Friday marked the culmination of an intense adventure. We got to present our research results to the top experts in terms of cybersecurity, including the CISO, which led to many thrilling conversations. This excitement carried into the night while attending an exclusive rooftop 'apéro' in Manhattan with many inspiring guests.
Besides mere sightseeing and a chance to put our technical skills to the test, this challenge was a unique opportunity for us to form a great bond and build strong friendships. As the famous motif from Hamilton goes, "In New York, you can be a new man' and true to it, we all got to learn more about ourselves and what we can accomplish. Our stint in New York City was a unique blend of exploration, learning, and camaraderie. It encapsulated the city's essence: bustling, diverse, and always magical.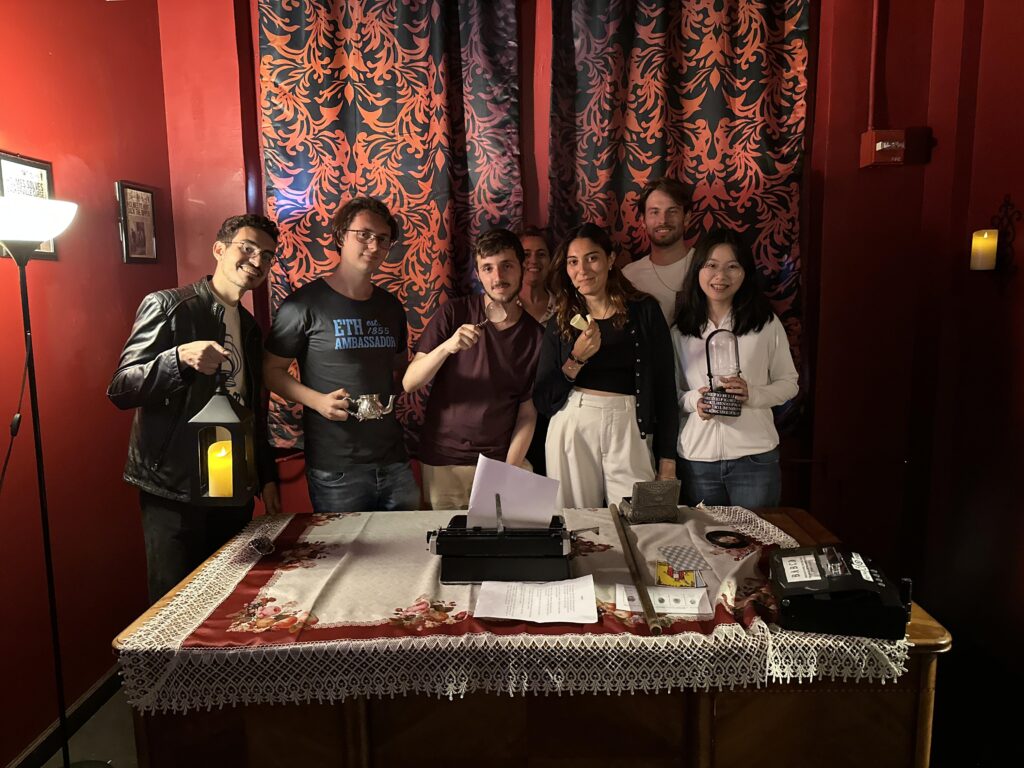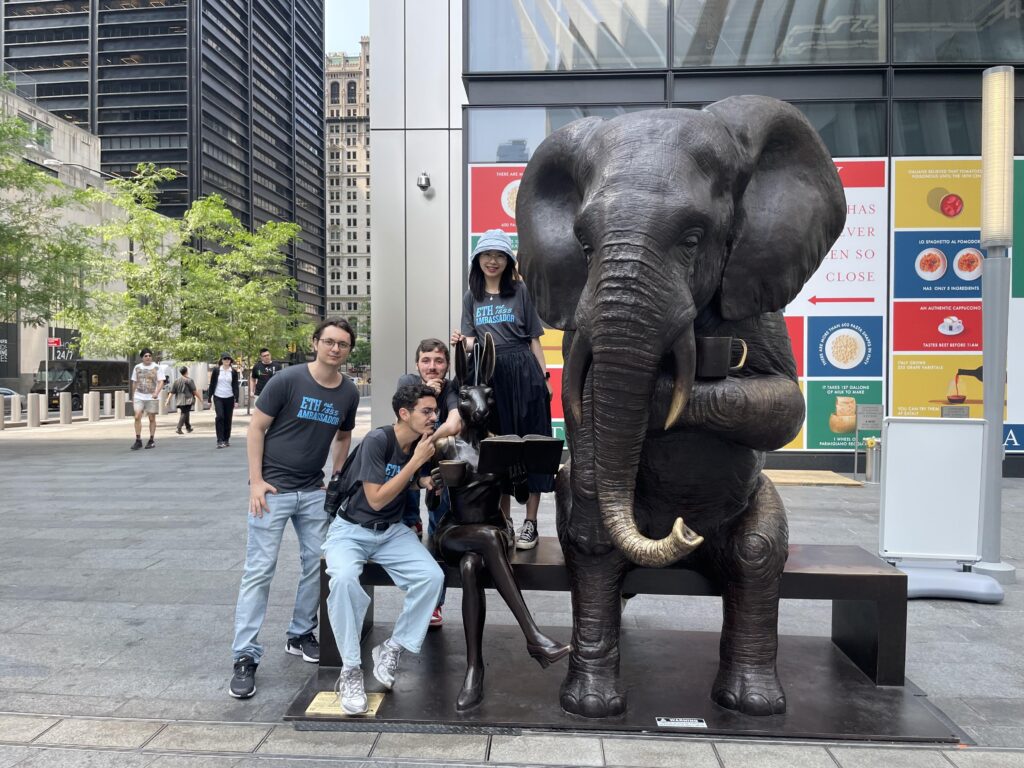 Connecting & Exploring
Bloomberg