September 28, 2023
How do you get information on scientific innovation out to the general public and support artists at the same time?
The answer lies in organisations like the Schering Institute, which promotes both life sciences and contemporary arts through projects such as "The Flux Under Your Skin", currently on exhibit at ETH Zurich's focusTerra.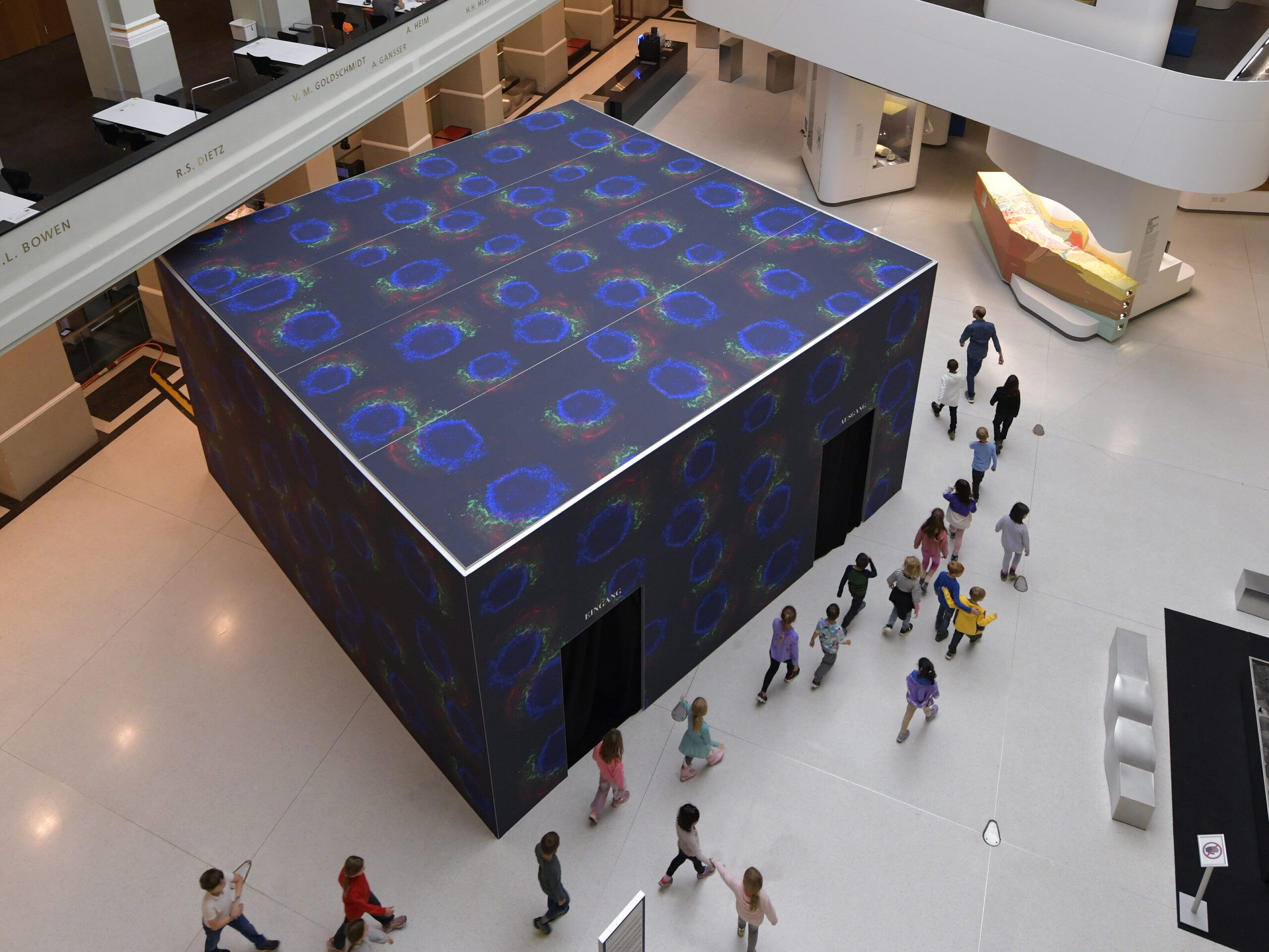 The installation, the result of long-term collaboration between bio-scientist Simone Schürle and artist Susanne M. Winterling, is set up inside a black box with a gaming chair and controller. At first glance it seems like a seriously upscale 3D platformer: as you move a submarine-like object between intertwined, red tissue fibres, you pick up glowing green objects and transport them to drop-off points. But it soon becomes clear this is more than just a game. It's an immersive journey through a microscopic realm. You're moving bacteria to cancer cells, and the more you deliver, the more tumours you destroy.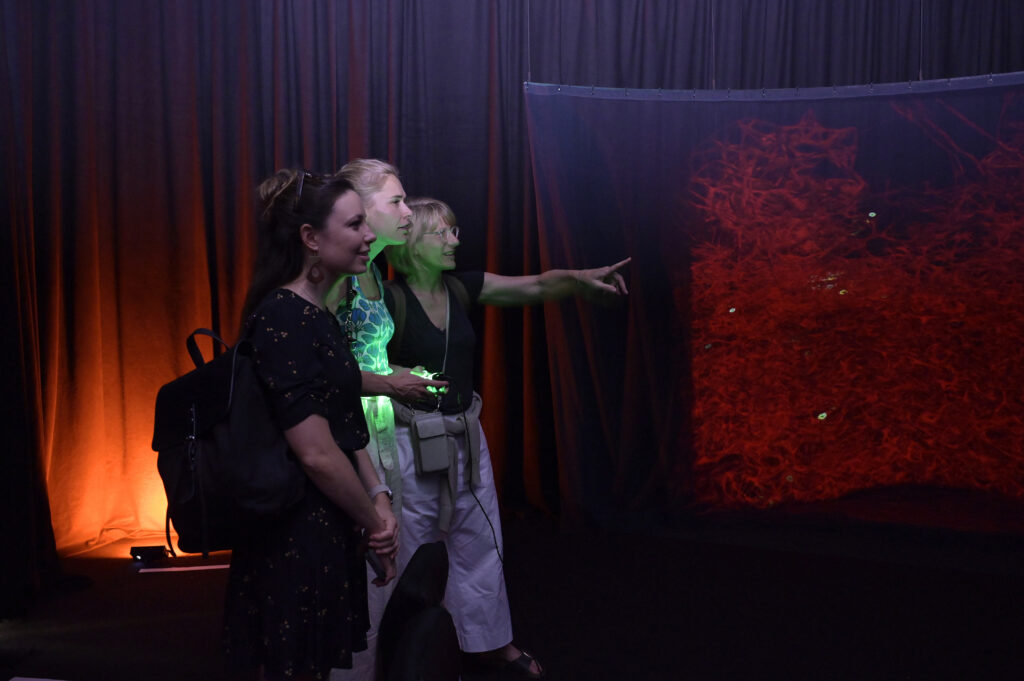 The story of this installation begins over 130 years ago, when bone surgeon William B. Coley, a pioneering figure in cancer treatment, made a profound impact with his innovative approach to immunotherapy. He administered bacteria to a patient with the aim of shrinking a malignant tumour through the resulting infection. His experiment worked, marking one of the earliest instances of immunotherapy. Coley continued to explore and apply this ground-breaking technique, but the medical community was sceptical and what had come to be known as Coley's Toxins soon declined in use. Modern immunology has of course meanwhile vindicated Coley's principles. But today's approaches can appear just as magical to common folk like me as Coley's did to those living at the end of the 19th century.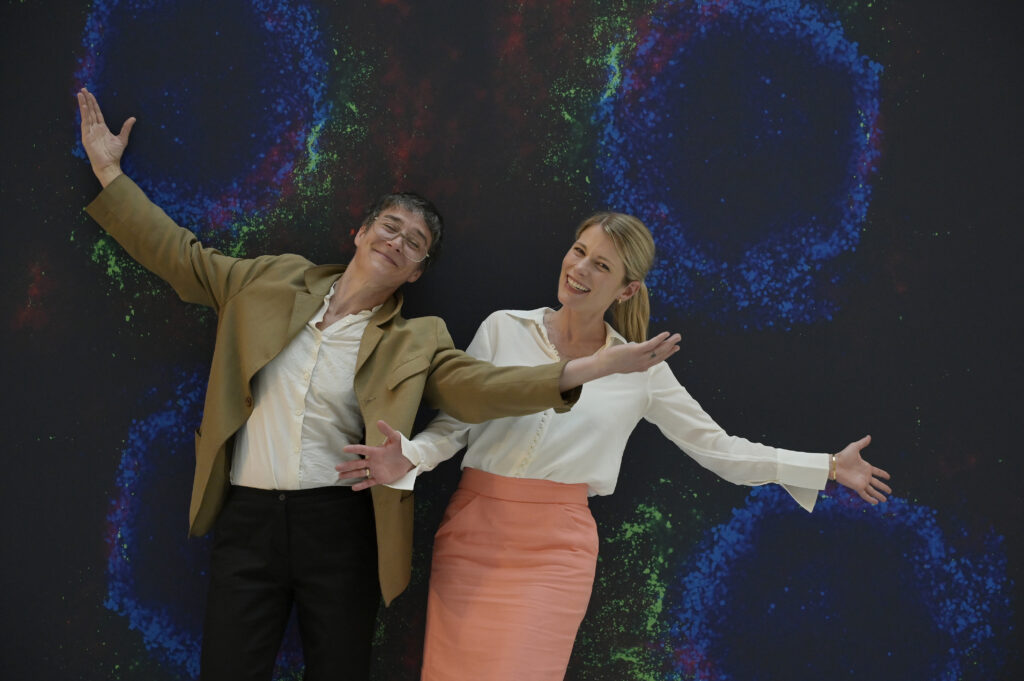 ETH researcher Simone Schürle is spearheading an approach to bacterial tumour treatments at the nanoscopic level. Some wonderfully geeky science: While working on her post-doc at MIT, Schürle was concentrating on how to investigate pathogens and get medicine through blood to the cells where they are needed. It's hard to get an object through blood at the nanoscopic level; there's too much drag. So instead of symmetrically swimming with two arms or fins as we larger beings might do, bacteria wiggle forward thanks to a flagella, a sort of whip that propels them along. To help achieve her goal, Schürle is building what are basically robo-bacteria, complete with flagella, applying the characteristics of living beings to the robots.
Schürle's team at the Responsive Biomedical Systems Lab at ETH is now working on a magnetic control system to steer special bacteria directly to tumour sites within the body. Their solution loads bacteria with "backpacks" carrying therapeutic drugs onto their membranes, deftly manoeuvring them via a magnetic field, ensuring precise delivery to the intended destination: the cancerous tumour. Crucially, the magnetic fields employed in this innovative technique are entirely safe and capable of penetrating deep inside the body, promising a more pinpointed and efficient treatment strategy for tumours, with the potential to revolutionise cancer therapy.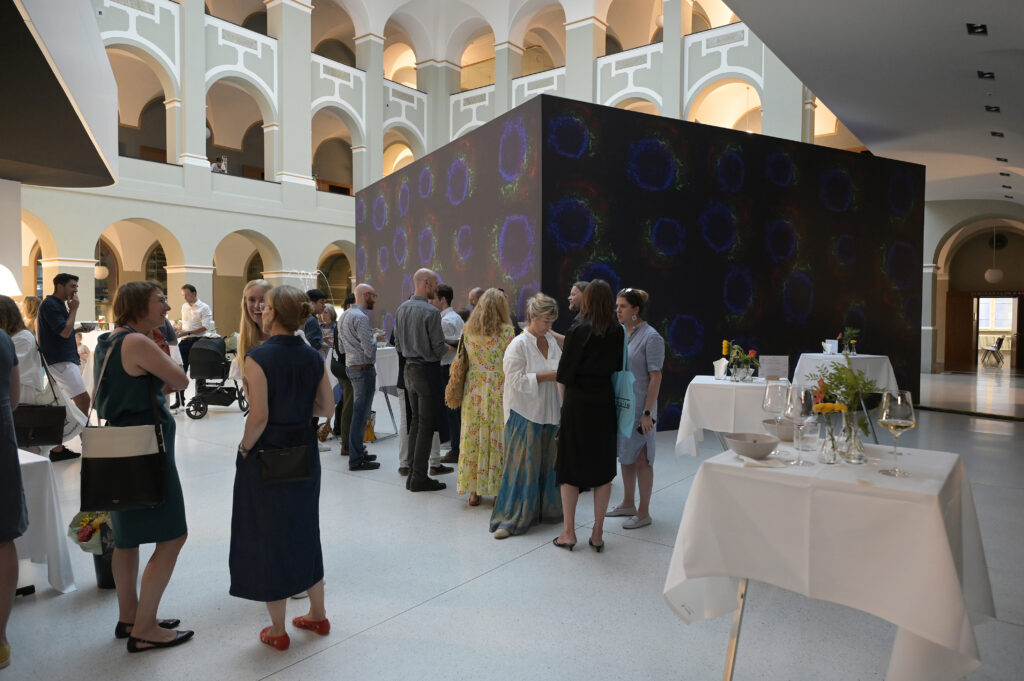 Which brings us back to Susanne M. Winterling's installation. It reflects this process through computer-generated projections of what goes on in our bodies on the nanoscopic level – in dark blood-red and luminescent green. Inside the black box, the environment is carefully controlled, maintaining a temperature of 37°C to simulate the conditions essential for human life. As visitors stand close together waiting for a turn at the game, the installation slowly becomes a physical, spatial – and hot – experience of togetherness, as though everyone were sharing the same body.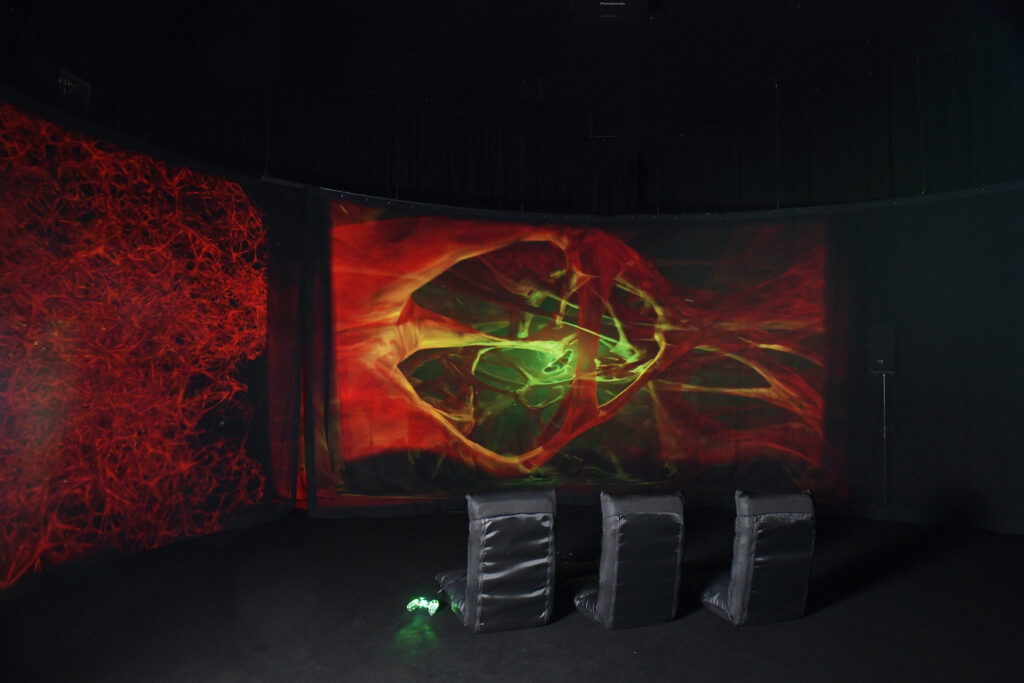 Winterling's installation underscores the potential for saving lives as it shines a spotlight on the world of therapeutic bacteria. It mirrors the complexity of a cutting-edge biomedical process, inviting us to propel these minuscule warriors on a vivid journey through the human body. It links art and science, blurring the line between realism and abstraction with an immersive experience that educates and challenges visitors to re-evaluate their perception of the microscopic world within us.
"The Flux Under Your Skin" is on until 29 November at ETH's focusTerra exhibition space. Find out more about the exhibition.
Events, Science & Technology
focusTerra