September 7, 2023
The European Space Agency (ESA) was in town as part of ETH's Global Lecture Series to catch people up on where Switzerland stands in the aerospace sector.
Aside from the fact that there is half of a rocket's nose cone stuck to the façade of an aerospace engineering company in Oerlikon, Switzerland never struck me as particularly space-focused. It produces – or has in the past produced – arms, planes, boats and trains, yes – but space ships?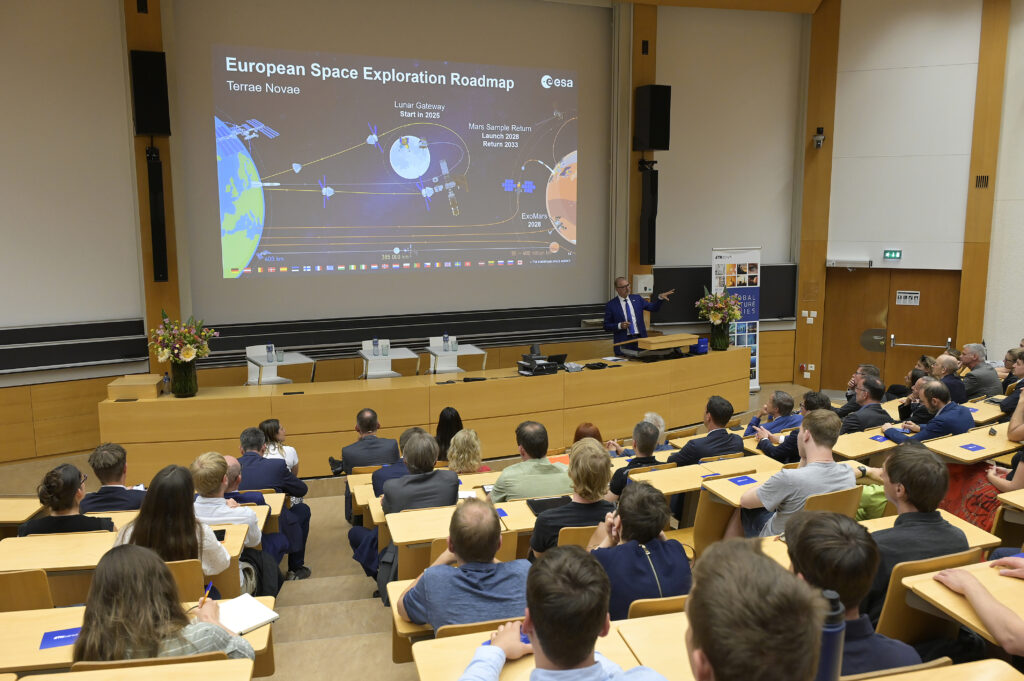 The lecture's introduction by Martina Hirayama, Head of the State Secretariat for Education, Research and Innovation (SERI) at Federal Department of Economic Affairs, Education and Research, laid out Switzerland's three goals: to bolster international cooperation; to support ESA in its aims of targeting astronomical space flight and securing Europe's independent access to space; and to promote and recruit STEM (science, technology, engineering and mathematics) students at Swiss universities in an effort to secure Europe's place in the space race. The importance of this last point was underlined by the attendance at the lecture of dignitaries such as Thomas Zurbuchen, the former Associate Administrator for the Science Mission Directorate at NASA, Daniel Neuenschwander, ESA's Director of Space Transportation, Carole Mundell, ESA's Director of Science, the German astronaut Matthias Maurer, and Renato Krpoun, Switzerland's delegate to the ESA council.
Hirayama also reported that in February 2022, the Federal Council announced it will update Switzerland's space policy in the form of a future Swiss Federal Space Act, which, its webpage states, "will serve as a compass for Switzerland's future actions in this sector." In basic terms, the act recognises that space is becoming increasingly commercialised, and the Federal Council wants to make sure the country has a voice in shaping how this will happen.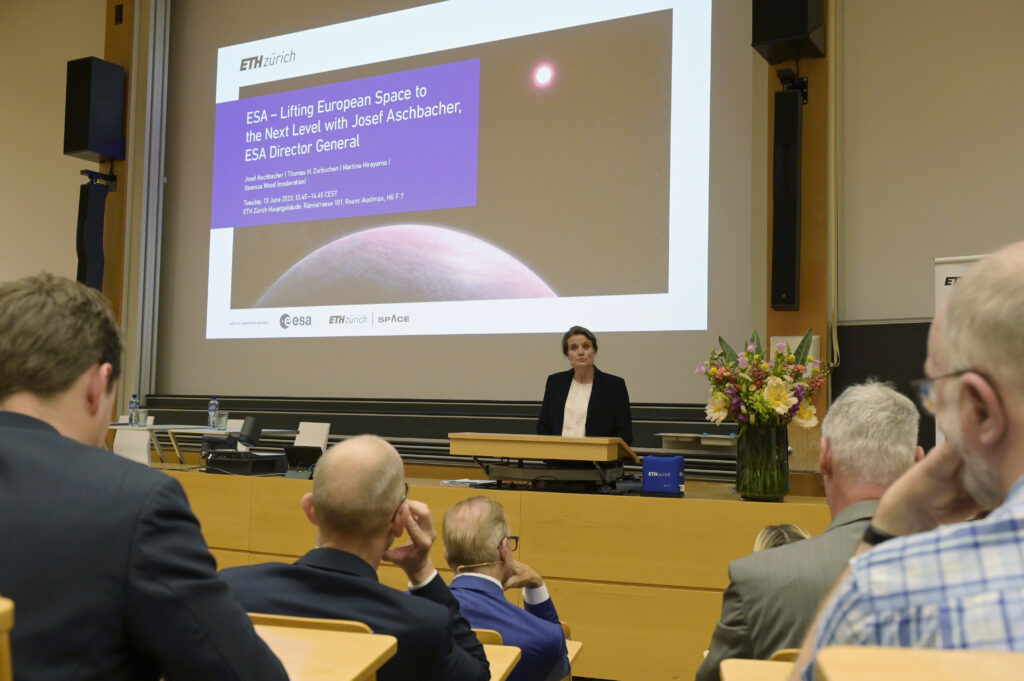 This is not to say that plans for the cosmos are all about rocket tourism, real estate and the production of pharmaceuticals in the ISS – although that last item is in fact part of a project aimed at supplying future medical spacecraft and stations.
As laid out by ESA Director General Josef Aschbacher in his presentation, Switzerland has already been doing its part in collaborative space exploration. It is responsible for 3.8% of ESA's funding, and just two of the many current projects it contributes to include CHEOPS (CHaracterising ExOPlanet Satellite), a small, low-Earth orbit observatory that studies nearby exoplanets, and the Comet Interceptor, which is less Hollywood and more real science-based as it collects data on comets still active in space, as opposed to those that have crashed on Earth. Switzerland is also collaborating with ESA on Juice, the ongoing 25-year mission to explore three of Jupiter's moons, as well as on the establishment of the European Space Deep-Tech Innovation Centre (ESDI) in Villigen AG, whose purpose is to close "the gap between academic research and economic developments in space".
As of the end of June 2023, over 8000 objects were orbiting the Earth. So I was pleased to hear Aschbacher's update on the Swiss Clearspace project, which plans to remove as much of the debris cluttering up Earth's orbit as possible. In collaboration with ESA's Clean Space initiative, the project's initial mission will launch in 2025 to collect an inactive ESA object from low-Earth orbit. With this first step, ESA member states have shown their strong support for cleaning up space junk, in addition to motivating other nations and commercial enterprises to join them in developing technologies that will avoid the creation of new debris in the first place.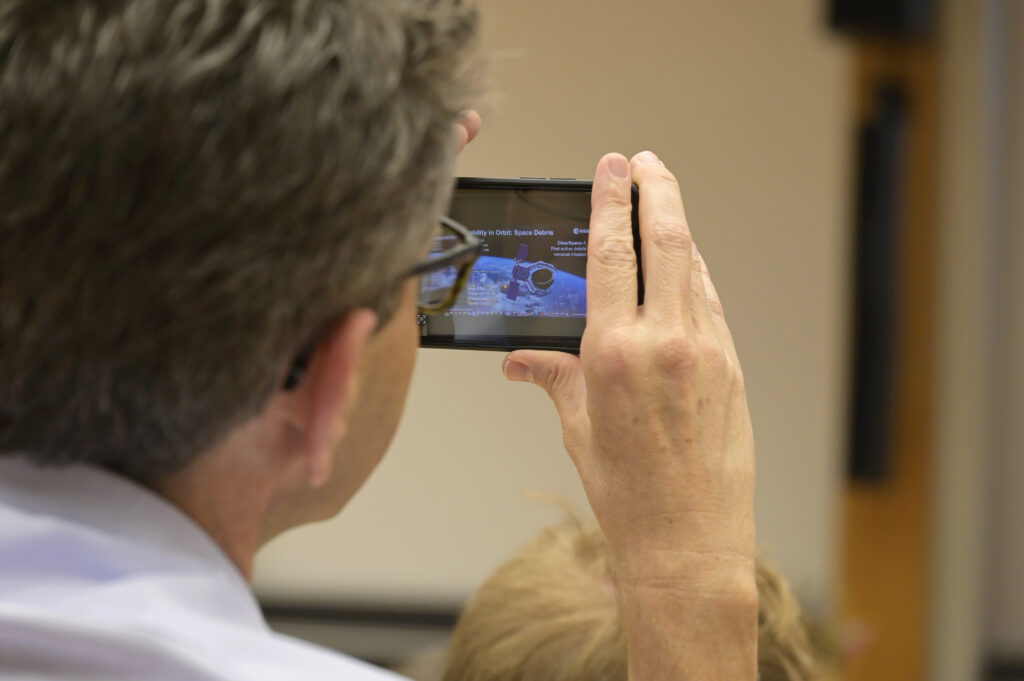 Switzerland is definitely in the space race. It is part of many projects in the classic areas of space exploration and study, as well as in the more recent clean-up sector – a direct result of satellites becoming an essential part of our everyday lives. Aerospace projects with Swiss contributions are also attempting to reverse global heating while promoting sustainability and stimulating development, even as they inspire people on our planet to look toward the future. As a member state of ESA, Switzerland is there.
One additional fact that Josef Aschbacher casually threw away during this very engaging lecture will not be news to scientists or amateur physicists, but it sent me scurrying off to do some basic research: Only 5% of matter can actually be observed, while the other 95% is either dark matter or dark energy. So what we can actually see is just a small bit of the universe. Of the rest, the part that is dark energy is there, but we don't know what it is. The other part, dark matter, is not a lot of things – neither antimatter, black holes nor baryonic clouds – but it may possibly be made up of wimps (weakly interacting massive particles). This is the kind of information I find fascinating, even as it confuses my poor little artsy brain.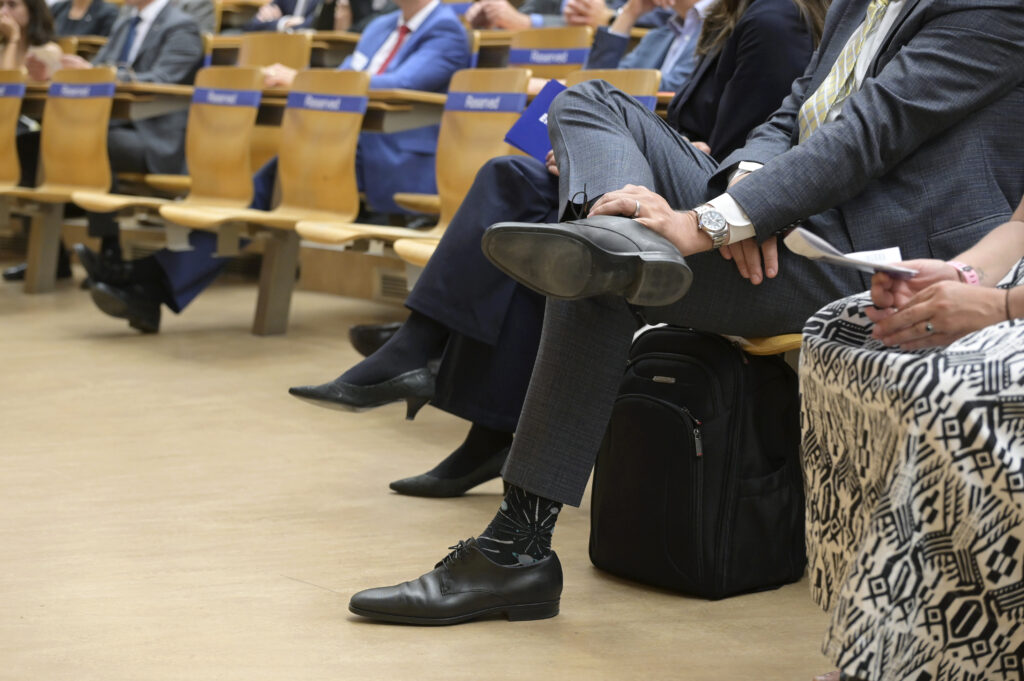 Watch the full recording:
Find out more about our ETH Global Lecture Series here.
Events, Science & Technology
ETH Global Lecture , Space