June 22, 2023
A student's journey to the Swiss Alps for a data science internship at SLF, the WSL Institute for Snow and Avalanche Research.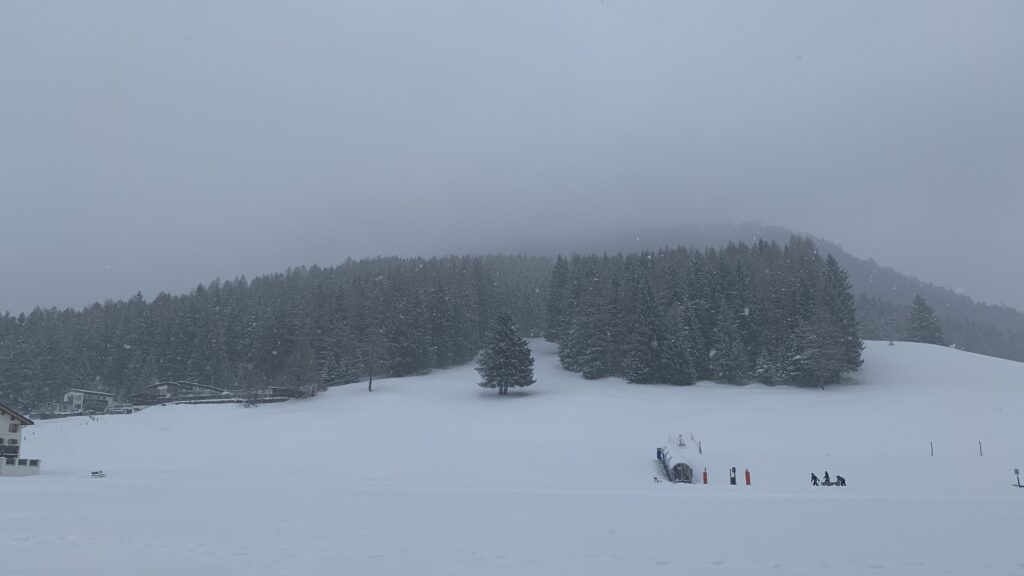 How It Started
As an Environmental Engineering student with a background in hydrology, I am sometimes asked what I study. I usually answer, "Well, basically the movement and distribution of water on Earth. It can involve physical, chemical, and biological principles. And we use diverse methods such as ground measurements, remote sensing as well as computer modelling for hydrological analyses."
Sounds quite interdisciplinary (and hopefully not too confusing), right? Remote sensing, as a technique commonly used in hydrology, is indeed a discipline itself explored by geoinformaticians, and has numerous applications in other fields, making it a versatile tool. The flexibility to choose any subject to work on within hydrology and remote sensing allows for a multidisciplinary approach to research, leading to more comprehensive and holistic solutions to real-world environmental problems.
That is probably what has drawn me to this ETH Studio Davos internship in the Alpine Remote Sensing group at SLF, the WSL Institute for Snow and Avalanche Research within the ETH domain. The focus is on reconstructing the 3D model of a landslide based on a series of images, and the internship is a data science challenge initiated by ETH and some of the innovative institutes in Davos, and I am lucky to have the opportunity to be one of the first students to gain this valuable experience.
Journey to the Swiss Alps
In total, I spent two weeks at SLF in Davos.
The trip to Davos was quite exciting as I experienced different (extreme) weather in one day. As I left Zurich, a hailstorm suddenly turned into bright sunshine, but as I arrived in Davos, I was greeted by a snowstorm and a temperature below 0°C (note that it was late March). To be honest, experiencing storms firsthand is not very enjoyable for me, yet I have always been amazed by the vast number of uncertainties present in nature.
Upon my check-in at SLF, I received an electric badge which is essential for accessing all buildings and can also be used as a payment card at the cafeteria. Speaking of the cafeteria, it is small but fully equipped, just as a Chinese saying goes, "A sparrow may be small, but it has all its vital organs." The cafeteria offers daily meat and vegetarian meals at pretty friendly prices, as well as fresh coffee, pastries, and fruits.
I absolutely adore the wooden elements throughout the buildings, and the view from the office was magnificent, with the snow-capped mountain in the distance. It was simply a great experience to be surrounded by nature and to be working in a place that is so dedicated to understanding it.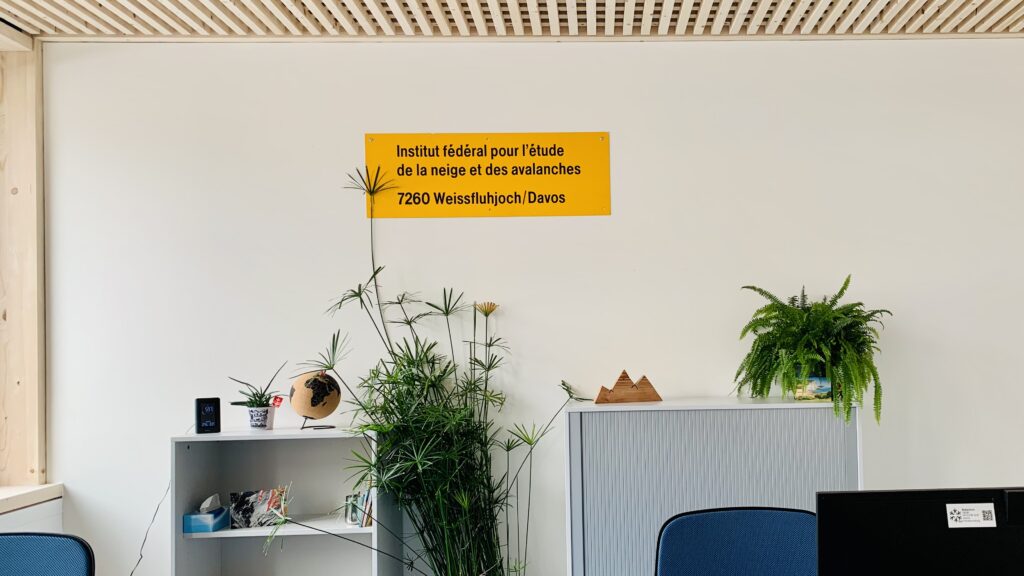 More ≠ Better
At the group meeting, I had the chance to listen in on a discussion regarding the publication rules (or rules of thumb) for academics. Although many have agreed that the emphasis of research output should be placed on the quality of publications rather than their quantity, there may still be a long way to go. It is crucial for academic institutions to take this matter seriously and discourage the mere pursuit of higher numbers of publications and citations. While I am not yet really involved in the process of publishing anything, I do believe that it is harsh and unfair to judge someone's qualification mainly by how many publications they have, and that we should have a more "neutral" attitude towards our research work, which can sometimes yield "unbeautiful" results but that does not mean their value should be disregarded.
Time to say goodbye (and reflect)
My time spent in Davos was both tranquil and extraordinary. As I reflect on my two weeks at SLF, I learned a new technique in remote sensing, but more than that, I obtained a better understanding of the importance of a multidisciplinary approach to solving environmental problems, and luckily, I was part of an academic culture which encourages flexibility and creativity. Last but not least, many thanks to my supervisor and the whole group!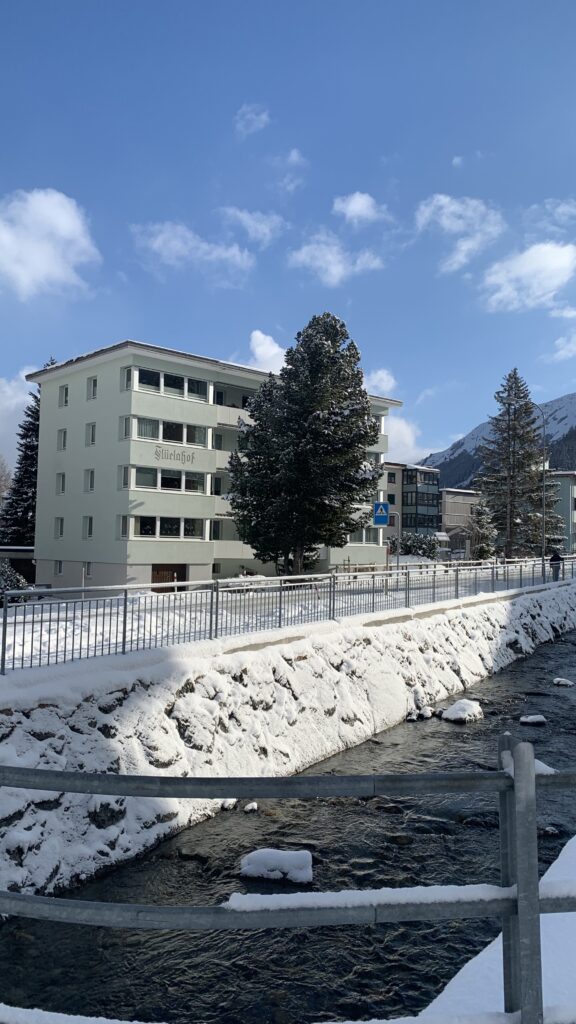 Interested in ETH Studios? Discover more here.
Connecting & Exploring, Science & Technology
ETH Studios