June 8, 2023
Exploring groundbreaking ideas and connections at the 2023 MIT Innovators Under 35 Europe celebration.
The 2023 MIT Innovators Under 35 Europe celebration was an incredible event that celebrated the achievements of young innovators in a variety of fields. As one of the 35 awardees, it was an honour to be recognized for my work, but what was truly inspiring was being in the company of so many other talented individuals who are pushing the boundaries of what is possible. The MIT Innovators Under 35 celebration is an annual event that brings together the brightest young entrepreneurs and researchers from all over the world. This year, the event was held in Gaoth Dobhair, Donegal, Ireland, a region known for its rich linguistic and cultural heritage. The event aimed to showcase the innovative start-ups and researchers in the region and connect them with the global innovation community. The Innovators Under 35 list celebrates young change-makers who are working to turn bold ideas into real-world solutions. The list features individuals from a wide range of industries, including biomedicine, computing, energy, and robotics, among others. The common thread that unites them is their drive to create impact and build a more accessible, equitable, and resilient world.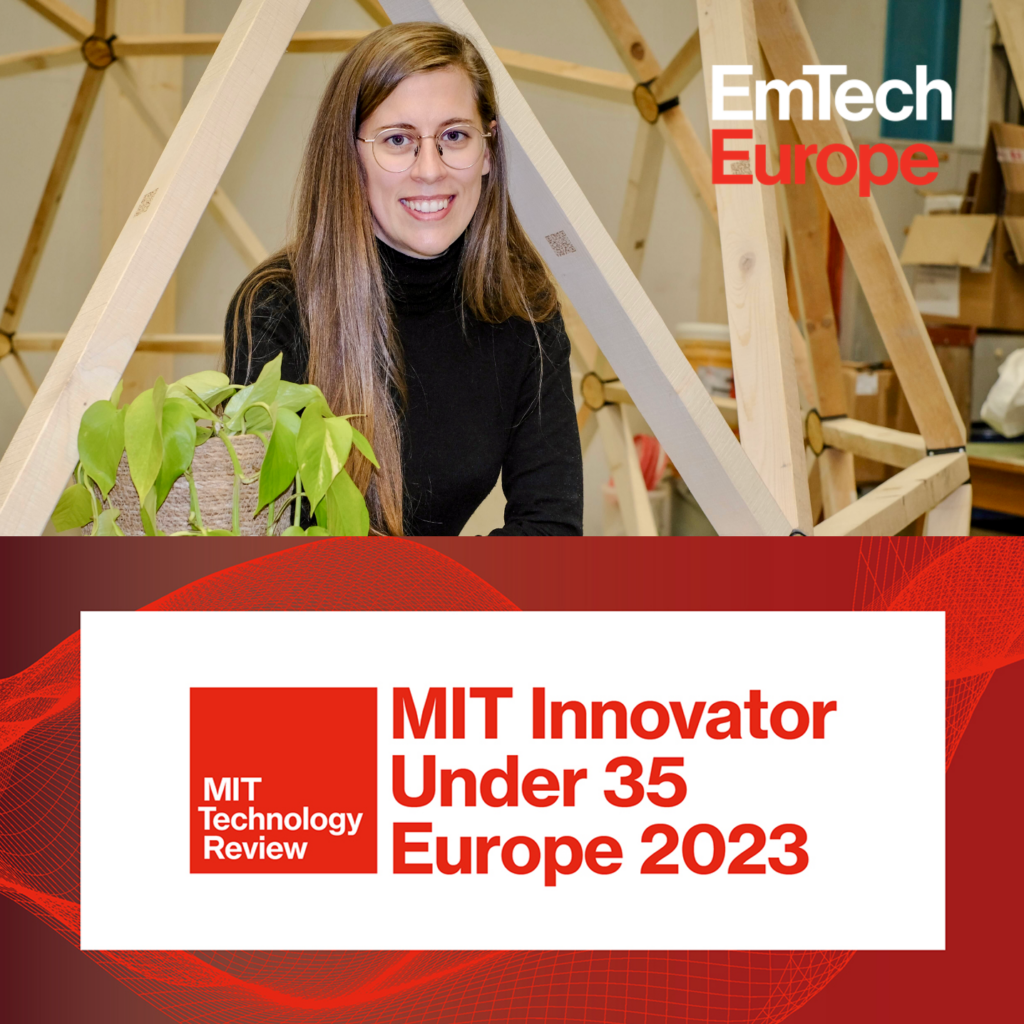 The gathering was a melting pot of technology, entrepreneurship, research, and ideas, with innovators from biotechnology and medicine to robotics and artificial intelligence presenting their exciting advancements. I was impressed by the work being done in various fields, and the potential impact it could have on health, the environment, and society. It was inspiring to connect with like-minded individuals and hear about their work. I even met some potential collaborators who I hope to work with in the future. The judging panel was made up of experts from leading universities and companies, so it was incredibly validating to have them recognize the value of my work. Being recognized as an innovator is such an honour, but it also comes with a sense of responsibility. I feel even more motivated to continue pushing the boundaries of the construction sector towards a sustainable and regenerative future and using digital technology to make a positive impact on the world.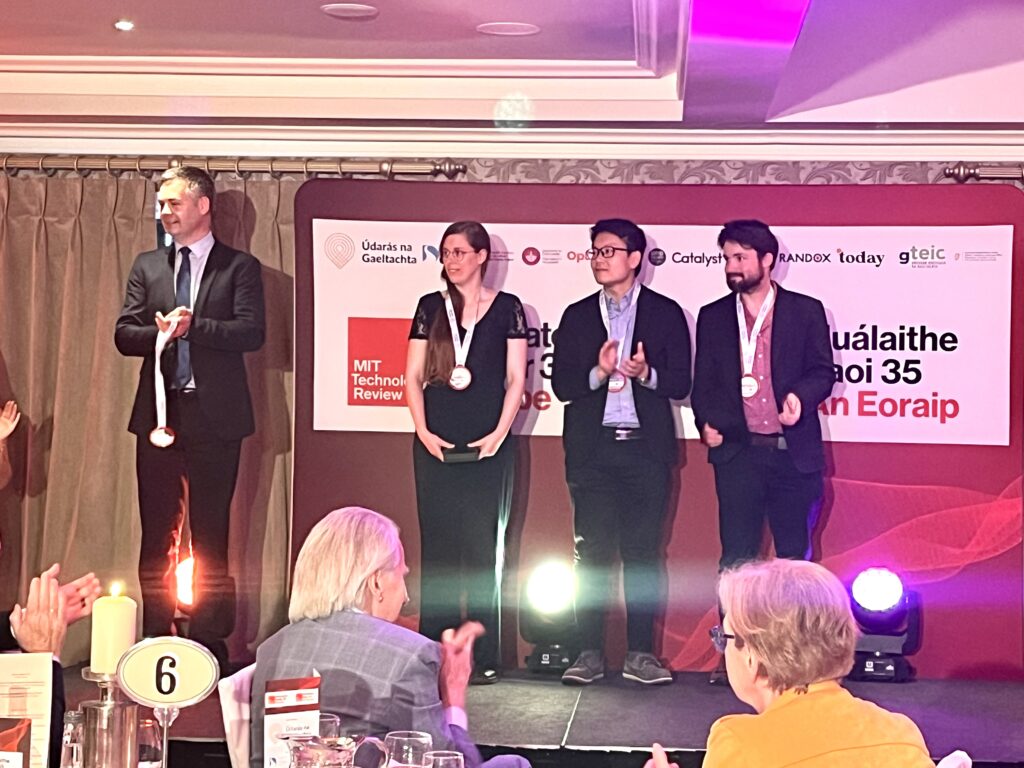 What was also impressive about the festival was the diverse range of speakers and panellists who brought their knowledge and experience to discuss innovation, entrepreneurship, and technology in various sectors and regions, including breakthrough solutions to global problems, funding start-ups, and building companies with global impact. I was invited to participate as a speaker on the panel "Trailblazers and Thinkers Creating a Sustainable Future." The panel was chaired by Anne Marie Conlon, who is the Head of Economic Development at Donegal County Council in Ireland. As she develops strategies to promote economic growth and job creation in the region, her questions focussed on how we can create a more sustainable future. Nicklas Bergman, the advisor to the European Innovation Council Fund, as well as the founder and CEO of Intergalactic Industries, was one of the panellists. He wrote books such as "Navigating the Tech Storm" and "Nordic Ways – The Nordic Model in a Global Perspective" and we really were seeing eye to eye about giving purpose beyond profit to projects. In addition, I shared James Brown's enthusiasm for renewable energy and sustainable infrastructure as he talked about his experience in developing offshore wind energy solutions. His insights were particularly valuable in our discussion on how to achieve green growth. All together, we highlighted the importance of cross-disciplinary and purpose-full collaboration in addressing the challenges of building a more sustainable future.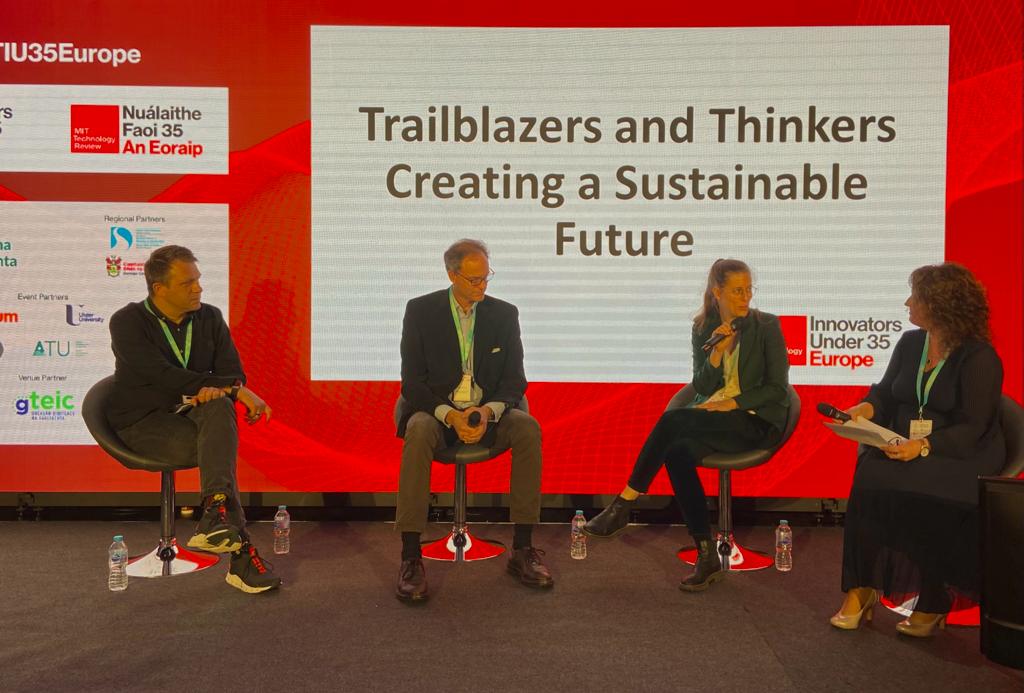 Located on the edge of Europe's Wild Atlantic Way, Gaoth Dobhair in Donegal, Ireland, offered a breathtaking natural setting for networking and learning from fellow innovators. The event aimed to showcase that new tech industries can coexist and even benefit from the unique characteristics of communities such as Gaoth Dobhair, which is known for its rich heritage. Meeting some of the brightest minds in technology and innovation made it an incredible opportunity. But it wasn't just about the formal presentations and talks; some of my favourite moments were the informal parts of the gathering. One of the highlights of the weekend was our walk to the beach. It was a beautiful day, and the group decided to take advantage of the nice weather and get some fresh air. As we walked, we got to know each other a little better. I had the chance to chat with some of the other attendees and learn more about their work and interests. One of the organizers of the event, Ted Hu, joined us on the walk. Ted is an ambassador for Innovators Under 35 and has been with MIT Technology Review for several years. He oversees and works with all the international partners and editions of the magazine. During this time, he has also helped facilitate the international editions of Innovators Under 35 and helped organize the events while also being a presenter and moderator for several conferences. Ted was an excellent guide on our walk to the beach. He shared some interesting stories about his experiences working with MIT Technology Review and Innovators Under 35 and how he transitioned from being jazz musician to innovation ambassador. It was clear that he was passionate about his work and the community he has helped build. Every single innovator had a similarly unique life and career path. It allowed us to connect on a more personal level. It was a reminder that sometimes the best ideas and connections can happen when we step away from our work and take the time to connect with others.
The MIT Innovators Under 35 event had a strong presence of Swiss innovators, particularly those from ETH Zurich. I had the pleasure of meeting Dr Freideriki (Frida) Michailidou, a lecturer at ETH Zurich. She combines biotechnology with perfumery and consumer science to develop sustainable processes for creating fragrant materials. Frida is advancing an eco-friendly biocatalysis technique that harnesses renewable raw materials using less energy, shifting the paradigm towards sustainable production of high-value chemicals. Her creativity and interdisciplinarity were truly inspiring. There were also two ETH Zurich alumni. Hortense Le Ferrand had just given a talk at the architecture department at ETH Zurich the week before and joined from Singapore to share her work on patented 3D printing technologies to fabricate easily customizable and high-performance multifunctional materials. She gave me some really valuable tips about how to start a new growing group as a professor. Another ETH Zurich alumnus was Tino Matter, a nanoscientist. He has spearheaded the development of a wound-healing platform that keeps bacterial infections in check while also promoting the body's own capacity for self-healing, which I found to be incredibly cool.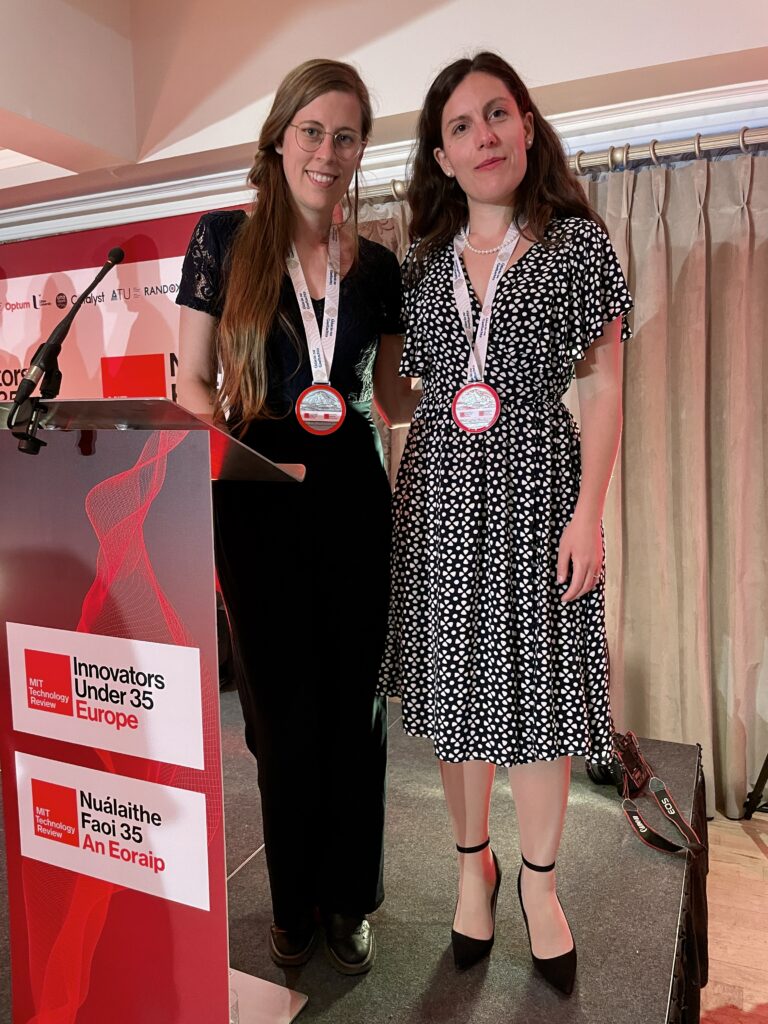 On my way back to Switzerland, I had the opportunity to connect with Dr Flávia Sousa, who develops biological nanotherapies for brain cancer in Fribourg, Switzerland. She has shown promising outcomes in the treatment of brain cancer using a bioengineered nanosystem that shuttles intratumorally and inhibits protein secretion. We discussed how our careers were boosted by several common opportunities, such as a TEDx talk, a Marie-Sklodowska-Curie Fellowship, and an NCCR grant. Her company LYRIS offers mentoring services for undergrads and graduate students and workshops for scientists – so I hope she can collaborate with my team in the future! It was also nice to connect with people who also did their PhD at MIT as I did. For example, I met Naroa Coretti, who works at the MIT City Science group. We shared our experiences and discussed how Boston had inspired us. Moreover, I was delighted to meet entrepreneurs from my home country Belgium. For example, Angelos Tsereklas Zafeirakis is the Managing Director of SOTIRIA, a deep-tech start-up developing artificial intelligent sensing technology in the defence industry. There were many other inspiring innovators at the event, too many to name here, but the full list can be found at https://emtecheurope.com/innovators-under-35-europe/.
The MIT Innovators Under-35 celebration is a testament to the power of innovation and collaboration to create a better future for all. By highlighting the work of young change-makers and connecting them with the global innovation community, the event aims to inspire and catalyse the development of breakthrough technologies that can make the world a better place.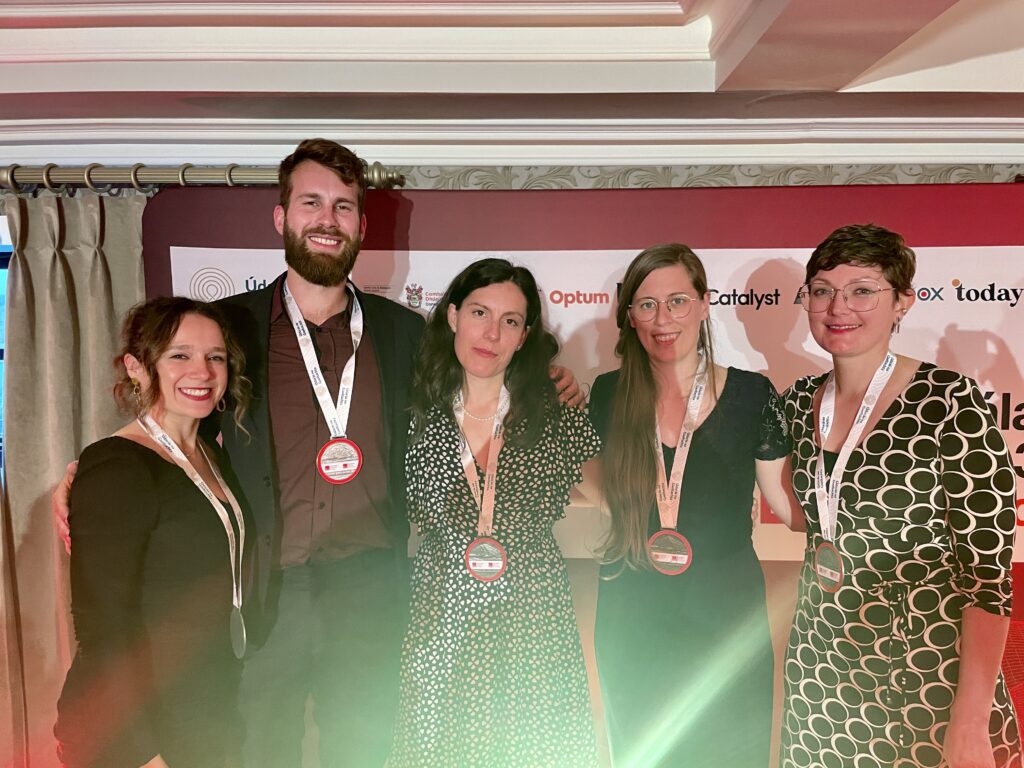 Connecting & Exploring
Events