June 1, 2023
A challenge to automatically find jets of hot gas on satellite videos of the Sun, in the middle of the snowy Swiss Alps.
One could hardly imagine a better location for the PMOD/WRC (World Radiation Centre) institute than Davos where the Sun shines almost every single day. Not that overhead was any issue for my internship, which was analysing videos of the Sun's surface taken by satellites. I worked in the group of Prof. Dr. Louise Harra, one of the principal investigators for the Solar Orbiter Mission and director of PMOD/WRC. I first heard about her research in a lecture series at ETH and I was so fascinated I wanted to try doing Solar Physics myself as well. Four months later, I was accepted into the Studio Davos Internship programme which gave me the amazing opportunity to work in solar data analysis, a completely new field for me.
My task was to find an algorithm that would automatically detect jets of hot gas erupting from the Sun, spewing plasma into its outer layers. A picture shows the example of an ideal jet. Even if all jets looked as nice as that one, the task would still be difficult. That is because the Sun's surface is teeming with flares, bright points, loops and sometimes coronal mass ejections, the violent eruptions that threaten satellites. Therefore, an algorithm has to identify all of these dynamic objects and then determine which ones are jets. And sometimes even humans don't agree on what is a jet and what isn't!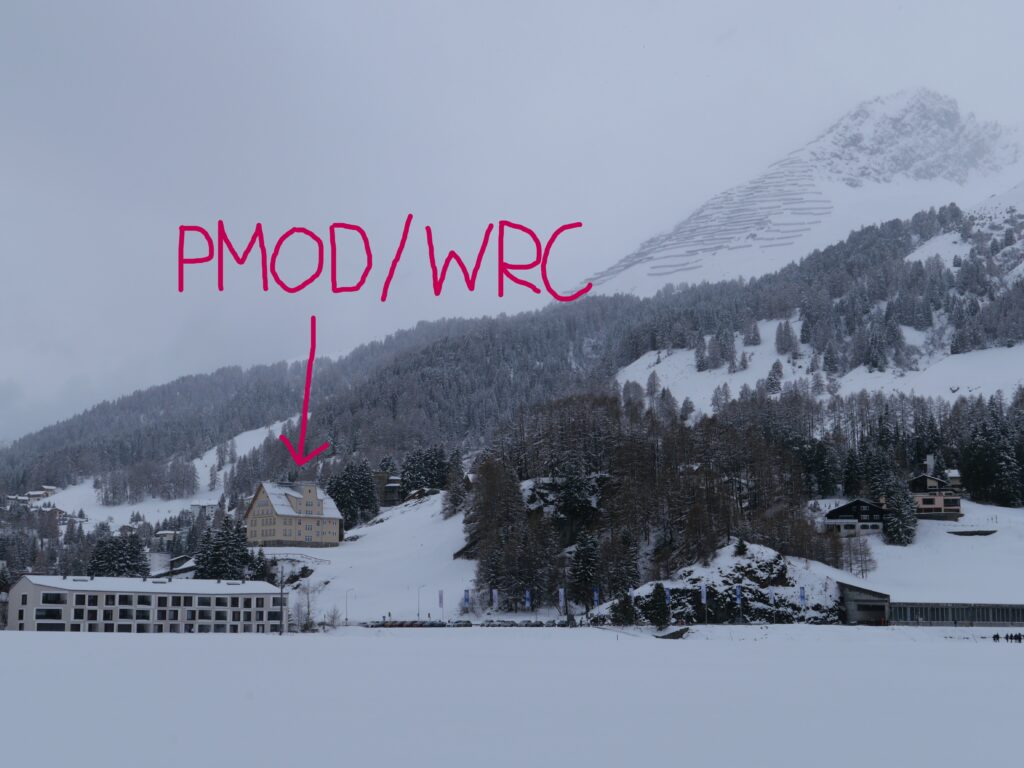 Why should we bother? Firstly, because it's never been done before and it's an interesting challenge on its own. Furthermore, it is thought jets might be one of the mechanisms heating up the outer Solar atmosphere. To that end, we need information on their number and sizes. As the resolution quality of the data improves, it is becoming impossible for humans to manually find every single jet.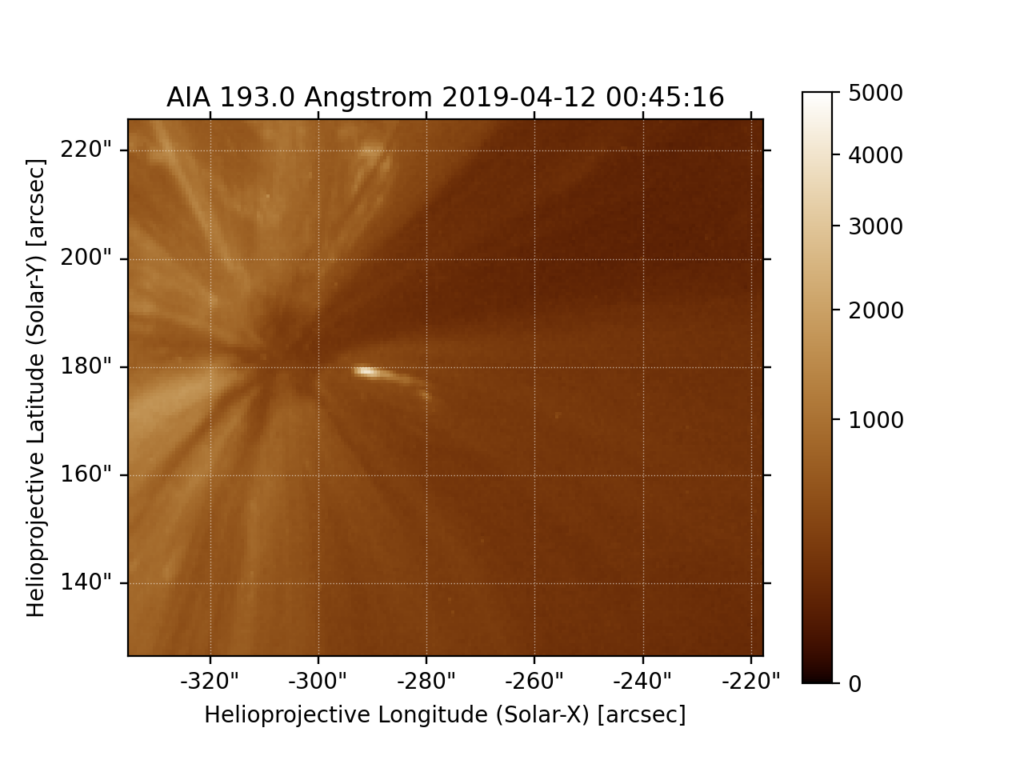 Inside the group, I worked closely with the Postdoctoral researchers Dr. Krzysztof Barczynski and Dr. Nils Janitzek. We had meetings at least once per day to make updates on progress, look at pathological cases (loops that look like jets and jets that look like bright points) and improve the search speed. Prof. Harra provided much physical insight with her extensive experience in Solar Physics.
In the end, we managed to make an algorithm that scans a data set rather fast and finds all dynamical objects. We have decided to extend the internship so that I can now work more on the classification. Although a completely automated algorithm seems out of reach for now, I am excited to see how far we can get in the next month!
I spent two weeks in Davos in March 2023. On the weekends, I was discovering the surrounding landscape. With friends we went ski touring on powder snow (and sometimes grass) and hiking. I was happy to have the secured winter hiking trails on the days the wilder mountains looked less inviting – I would definitely recommend the Strela Pass hiking route for the views. I am grateful for this special experience of doing research in the high mountains and I hope to come back in summer when the lake will be there again.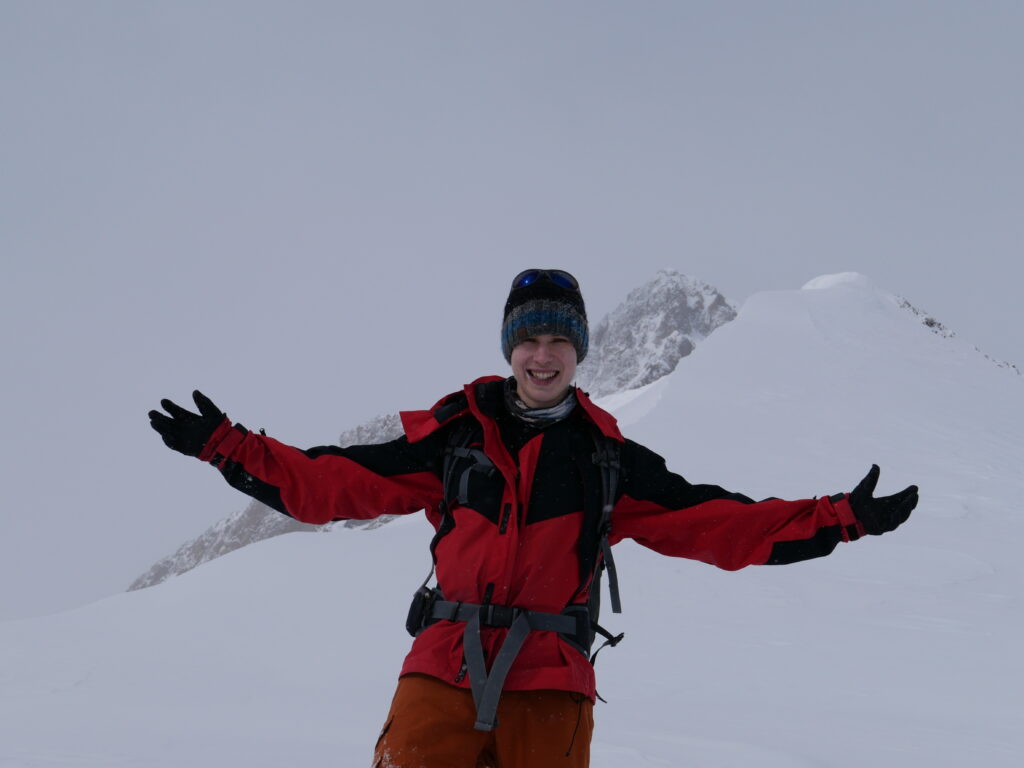 Curious about the ETH Studios programme ? Find more information here.
Connecting & Exploring, Science & Technology
ETH Studios , Jets , Solar Physics