I am Mahesh Nath Parajuli, Professor and Dean at the School of Education of Kathmandu University, in Nepal. I am writing this blog to let the ETH Zurich community know about the Master in Technical and Vocational Education and Training program (MTVET). We began this two year academic program in 2018. The programme gets support from the R4D programme funded by the Swiss National Science Foundation and the Swiss Agency for Development Cooperation. ETH Zurich leads and coordinates the support.
Meet three of our first batch graduates – Pushpa Basnet, Anil Muni Bajracharya, and Sunila Baniya. Anil has 26 years of experience in TVET and now is Deputy Director at the national TVET organisation. Pushpa is a social entrepreneur and runs a residential care home where children of jailed mothers and fathers stay and go to school. Sunila works in Helvetas, a Swiss NGO, and wants to develop herself as a TVET researcher focusing on the labor market. They all share one common ambition: to change the shape of technical and vocational education and training in Nepal. This is the story of their experiences as MTVET students, and as recently graduated.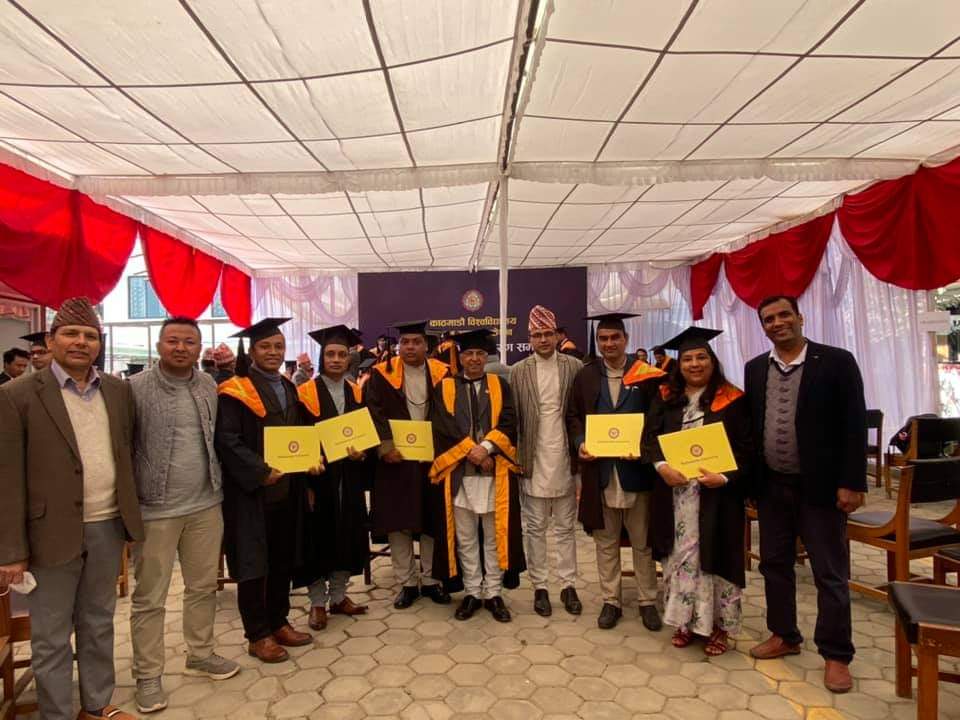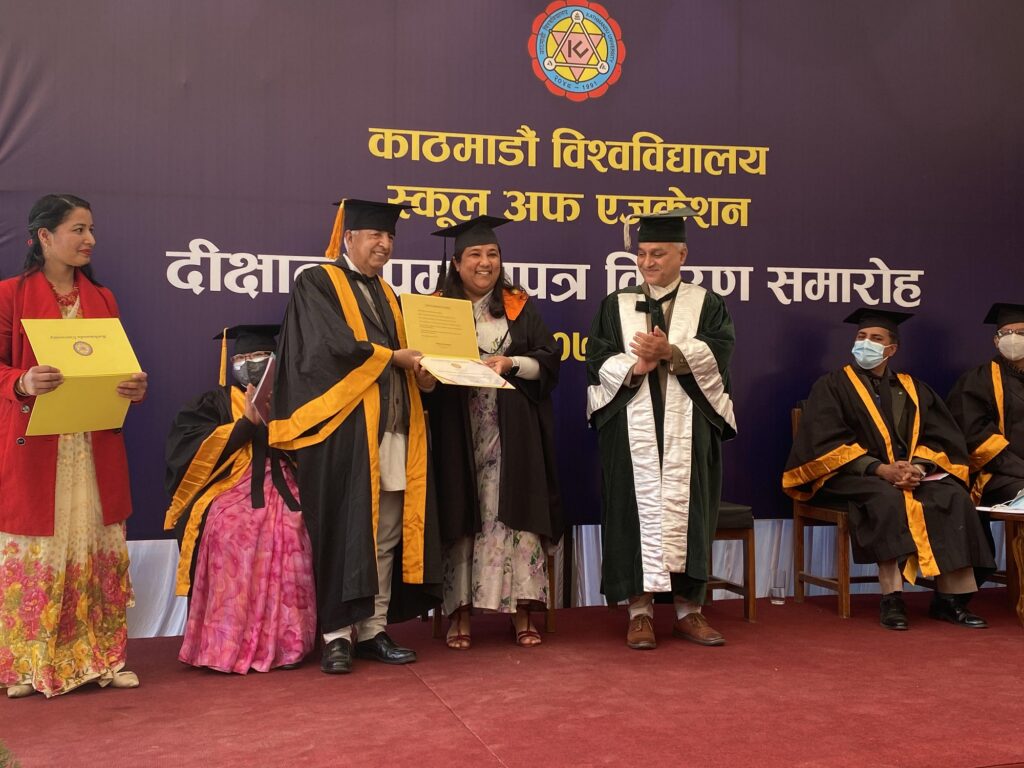 It was a day back in July 2018. I was in my office with two other colleagues interviewing applicants who wanted to begin a new journey along a path which is still not a favored one in Nepal, and in many countries around the globe. We were interviewing applicants to a new master degree programme Master in Technical and Vocational Education and Training, the first such program in Nepal and probably only such a program in South Asia.
My first question to one female candidate was, "There are applicants more than we can admit. In such a situation, how do you claim that you are the most eligible one?"
Her answer was simple but forceful, "You must select me because I need it; I need it".
One of my colleagues put a follow-up question to her. "Why do you need it?"
Her answer was, "I see immense possibility in technical and vocational education in Nepal and I am fully confident that this provides me a unique opportunity to shape my future."
One other applicant was questioning myself: "What are the job prospects once I graduated from the programme?"
"I was waiting for this opportunity for many years. I really hope that this programme will help me to become a TVET person in a real sense," was the observation of another applicant working in this sector for many years.
After a competitive selection process, we enrolled 15 students as our first batch of MTVET students. I am very happy that, after two years, some students graduated (some are finalising their thesis) and have thus begun a new phase in their life. It is a wonderful experience seeing how these graduates transformed themselves – seeing as a process of blooming! The beautiful aspect of witnessing this is that I was involved from the very beginning of the idea of running this master's program. A feeling for achievement and satisfaction for me!
The university began this innovative Master program to address the need of shortage of competent human resource in the sector aiming to prepare TVET leaders, managers, educators, and researchers. Anyone with a bachelor's or undergraduate degree can join this program. However, the candidate must have a CGPA of 2.5 out of 4.0 in the previous degree, and excellent English. The candidate must go through a rigorous process of entrance tests. New admission in the program takes place each year in August.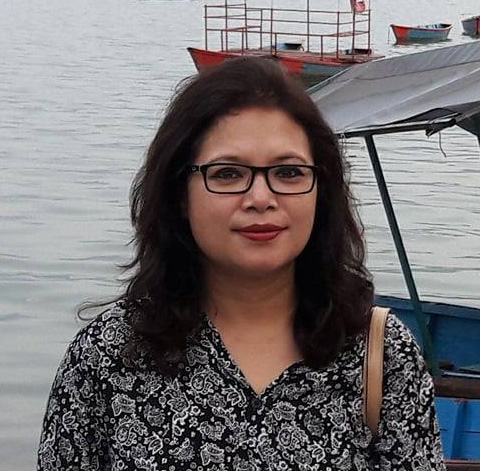 One of the first batch students, Anil, thinks that the MTVET contributed to building his professional confidence which is now seen in his everyday office activity. Pushpa also feels that she is now a changed person: "I am now more confident to consolidate my TVET based skills training activities to jailed person and rehabilitate and reintegrate them into the society once they are out from jail." Another graduate Sunila also echoes a similar idea. She also added that after joining the MTVET she got a promotion in her office and could secure the position of Coordinator. Congratulations Sunila! I am also happy to note that four of our second batch of students are invited for a job interview, though they will be completing their program only in July 2021. This shows high job prospects of our students.
MTVET is prepared to attract international students also. Courses are designed to suit international students and are a blend of theory and practice that includes research, work-based learning, field trips, projects, social skills, etc. In the 2020 batch, there are two international students in the programme. Students come from a varied background. Some have work experience and are adults, and others are young and fresh. Their academic backgrounds are also varied; some come from TVET backgrounds and some are from other fields. This shows that if they see the possibility, youth finds attraction to technical and vocational education.
An even more encouraging fact is that our graduate students Sunila, Pushpa, and Anil see high prospects in TVET and are willing to work for bringing positive changes to improve the TVET system. The need is of, as Sunila says, "a well-monitored education and training system" and as Anil adds, "a practice-based education with strong academic orientation". Pushpa echoes a similar idea. In line with our graduates, I would say Nepal and other countries need to focus on developing high-performing academic institutes with well contextualized programmes. Thanks to the MTVET, this is now work in progress!
---
Links
https://kusoede.edu.np/website/master-in-tvet/
https://r4d.tvet4income.ethz.ch/
---
About the author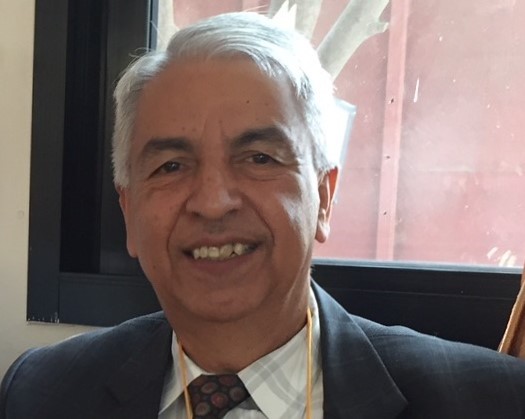 Mahesh Nath Parajuli, Professor and Dean, School of Education, Kathmandu University, Nepal. Principal Investigator of an ETH led project Linking Education and Labour Market.