by Carlo Sferrazza, PhD candidate at the Institute for Dynamics and Control, 24 December 2020
In November, TEDxZurich featured the talk of ETH researcher Carlo Sferrazza introducing a novel sensing technology that targets the next generation of soft robotic skins.
Since the start of my PhD, I have often been asked about my research topic by my friends and family. These were only some of the instances when I have been confronted with the task of explaining the relevance of my research to people outside the field of robotics. While the potential of enabling robots with a soft skin that could give them a sense of touch is certainly fascinating to most of us, people still wonder why this is worth looking into, what it could be used for, and whether this is going to be dangerous. These are some of the questions that I try to address when giving public talks, and TEDxZurich was a fantastic opportunity to reach people across the globe.
I have always been keen to present my research to different types of audiences. I've been involved in presentations and demonstrations to researchers, engineers, politicians, artists, children and non-professionals. At the end of last year, I gave a short talk at the 2019 WORLD.MINDS Annual Symposium about the vision of my PhD research. When TEDxZurich approached me, it was the chance to bring on stage both the narrative part of my research, as well as a prototype of the concept I have been working on.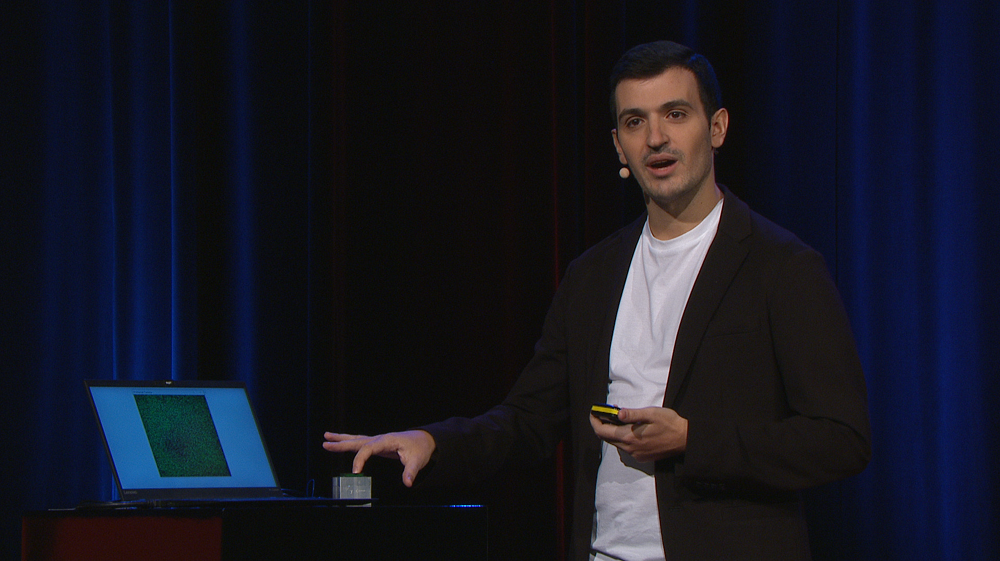 During my PhD at the Institute for Dynamic Systems and Control, I designed and fabricated a soft tactile sensor that allows robots to retrieve rich contact feedback from their interaction with the environment. While modern cameras provide machines with a very well-developed sense of vision, robots still lack such a comprehensive solution for their sense of touch. In the talk, I presented examples of why this technology has the potential to revolutionize robotic manipulation, human-robot interaction, and prosthetics. Around halfway through the talk, I also demonstrated the sensing concept we developed. The way the sensor works is by using an internal camera to track markers placed within a deformable skin. I showed the views from the internal camera, and how the sensor can use the pictures from the camera to estimate in real-time the distribution of the forces applied to its soft surface, when interacting with my hand or with an arbitrary object.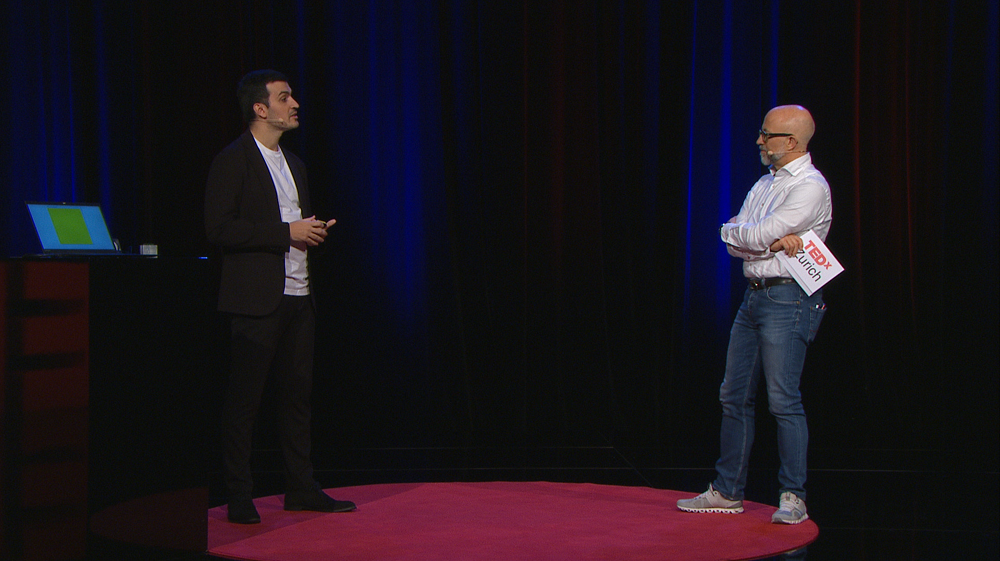 Obviously, when I started preparing my talk, little did we know that it would be impossible to organize large events in person. Nevertheless, as the event was pre-recorded and live-streamed, the virtual talk could reach a much larger audience than usual. I believe that in the future such events should be held more often in a hybrid format, with in-person events streamed online to let more people all over the world take part in them.
Having always enjoyed watching public talks outside of my area of expertise, I hope that my talk at TEDxZurich has conveyed to the general public the significance of my research, with the hope of also inspiring young people and future researchers. If you were not able to watch the livestream, stay tuned for the talk 'Robots that feel by seeing' to be posted on YouTube in early 2021.
---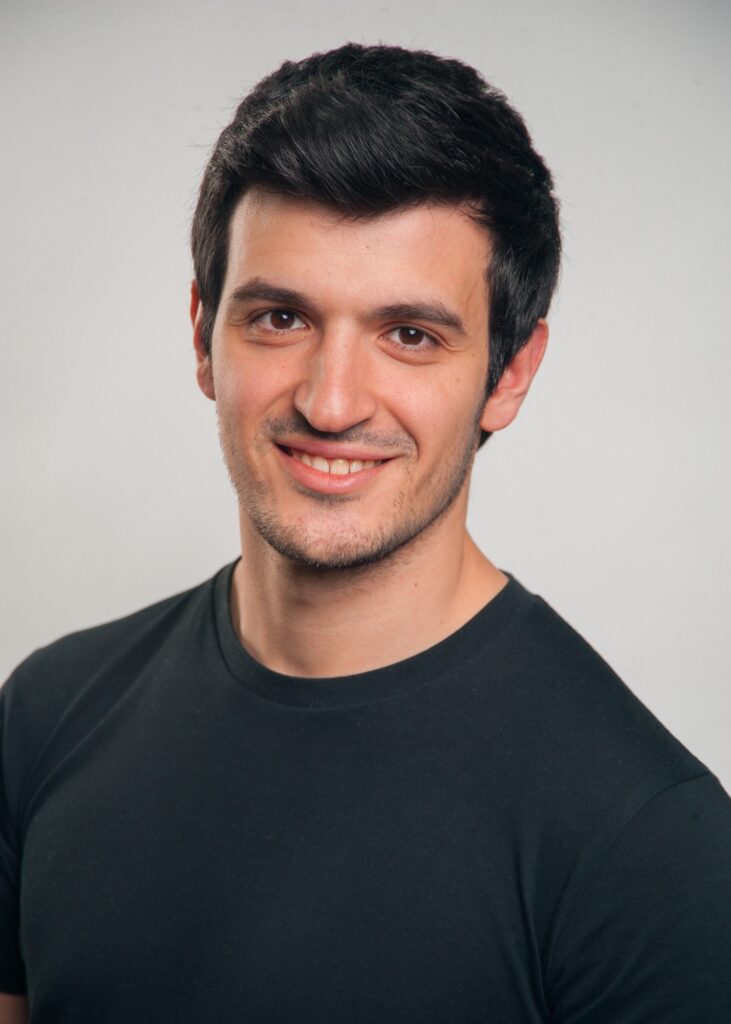 About the author
Carmelo (Carlo) Sferrazza is a PhD candidate at the Institute for Dynamic Systems and Control, under the supervision of Professor Raffaello D'Andrea. His current research interests include the design and development of vision-based, data-driven tactile sensors, and learning-based model predictive control. He was a recipient of the Best Paper Award at the 2020 IEEE International Conference on Soft Robotics, and he received the ETEL Award for his master's thesis on model predictive control of an unmanned aerial vehicle.